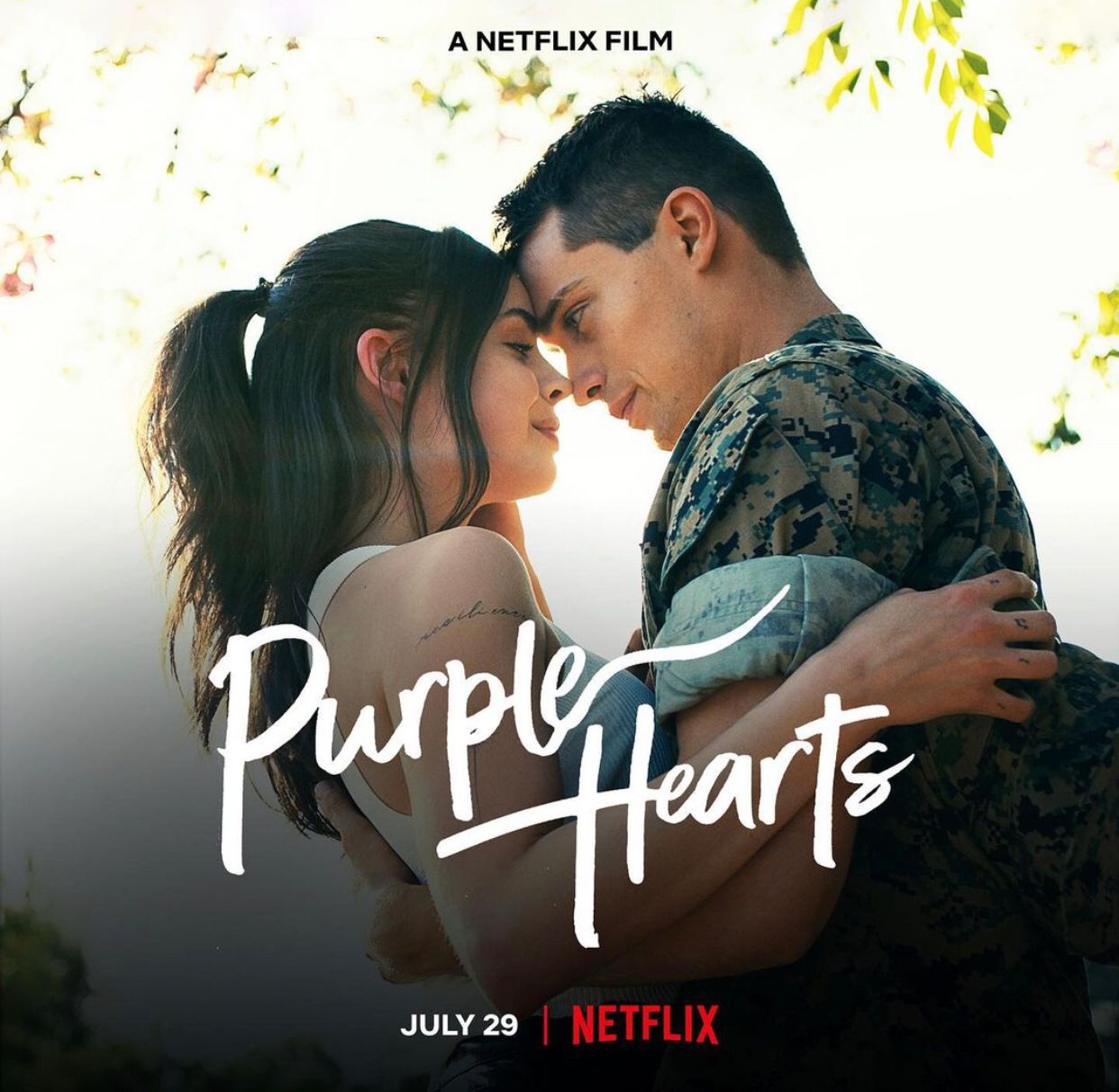 The movie Purple Hearts premiered last Friday, July 29, on Netflix, and already occupies the first position in most watched movies on the platform, in several countries. The film stars Sofia Carson and Nicholas Galitzine, who play the couple Cassie Salazar and Luke Morrow. The film is an adaptation of the book by Tess Wakefield. The plot revolves around the story of the couple, who marry through a grand agreement to obtain benefits. In addition to starring, Sofia produces, composed the songs, and gives voice to the soundtrack. According to her, her intention is for people to fall in love as she did for this story. She said that when she saw the film for the first time, she asked the book's writer if 'Purple Hearts' referred to a red heart, and a blue one, forming the color purple when together. Tess stated that she hadn't thought about it that way, but that's exactly what the story referred to, two completely different people who together make a perfect couple in love.
Cassie is an aspiring singer, and performs with her friends at the bar where she works as a waitress. She has intentions of composing her own songs, but at the moment that doesn't happen. She recently discovered that she lives with diabetes, and needs special medical care, which she cannot afford. Luke, on the other hand, is a Marine who enlists to try to regain his father's respect. He owes an extensive debt to a loan shark. The two meet at the bar where Cassie works, through a mutual friend: Frankie. The military group would soon report to serve the US government in Iraq.
The two see in each other the opportunity to solve their problems, getting married. In a grand agreement, prohibited by law, the two marry, and gain access to health and monetary benefits. Gradually, they get to know each other better, and get along well. The war reaches a critical juncture, and Luke is wounded in combat. Upon returning home, Cassie takes care of him, with the help of the boy's family. They move in together, and build a more solid history. Cassie starts to be successful with her band, and their songs are inspired by her muse: Luke. He tries to completely regain movement in his leg, through physiotherapy sessions, and receives help and support from his pretend wife, who provides all the necessary assistance. The two begin to understand each other, but a problem can tear them apart. Like every novel, this story is full of passionate elements, and the main actors have an undeniable chemistry.