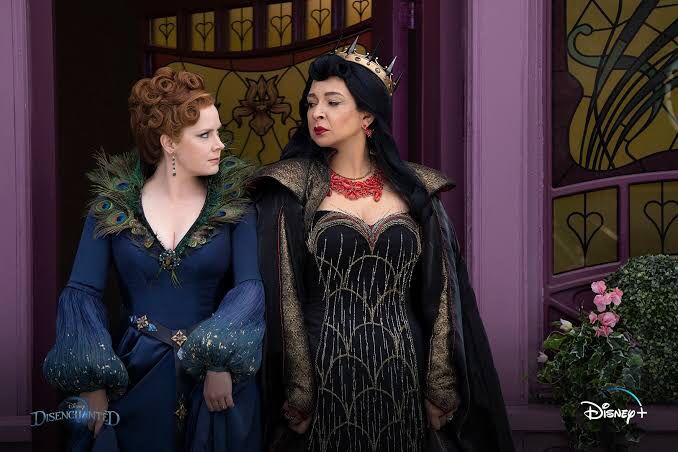 One of the most anticipated films of the year, by Disney, has a new release date. The classic that dates back to other films of the brand, arrives with its sequel at the end of November this year. Starring Amy and Patrick Dempsey, Disenchanted will bring more adventures of the couple, and their friends, in the mix of real world and fantasy world.
In the original story, Giselle is the princess of Andalasia, and when she goes through a kind of portal, she leaves the animated world, and arrives in the big city. She then meets Robert and his daughter Morgan, who help her survive. In the first film, she and Robert discover that they need a mix of both worlds to be happy, and end up "switching" couples. Giselle and Robert stay together, while his ex-fiancée, Nancy, breaks up with Prince Charming. In this new plot, after 15 years, the family decides to move to a more peaceful community, and more similar to what Giselle had before. 
However, the place is run by Queen Malvina Monroe (Maya Rudolph). To try to make things better, Giselle uses Andalasia's magic and ends up making everything worse. The town turns into a fairy tale, literally, and the family finds themselves in trouble. There begins a race to fix everything, and reach the "happily ever after" so desired. Disenchanted is set to premiere on November 18, exclusively on the Disney+ platform.