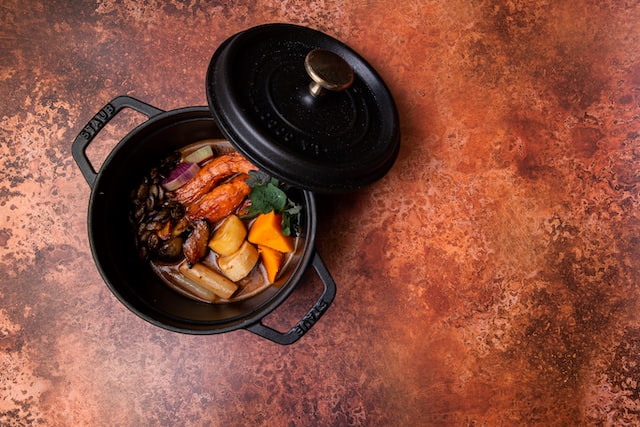 It's a freezing Denver morning. Your stomach is growling. The math is simple: hot meals go well with cold weather. It doesn't matter whether you're a tourist getting to know the local cuisine, or a resident hankering for a good square meal; Denver has plenty of options to choose from. 
Where to start? Scroll on to find out where to start your next food tour of the Mile High City.
Buffalo or bison
Our Denver best food tour starts here, with one of the healthiest and fat-free of the red meats. In Colorado, "steak" means bison or buffalo, which pairs well with all sorts of different spices and vegetables according to your tastes. But why stop there? Make sure to try buffalo burgers, meatballs, and stew. 
Rocky Mountain Oysters
The name of this Denver delicacy has nothing to do with the sea – it refers to bull testicles, sliced and coated in flour or cornmeal, seasoned and fried. The dish is then served with cocktail sauce and fries. Where can it be found? The Denver food tour starts at Buckhorn Exchange Restaurant, while Elway's, The Fort, Ted's Montana Grill, and the Appaloosa Grill are other options.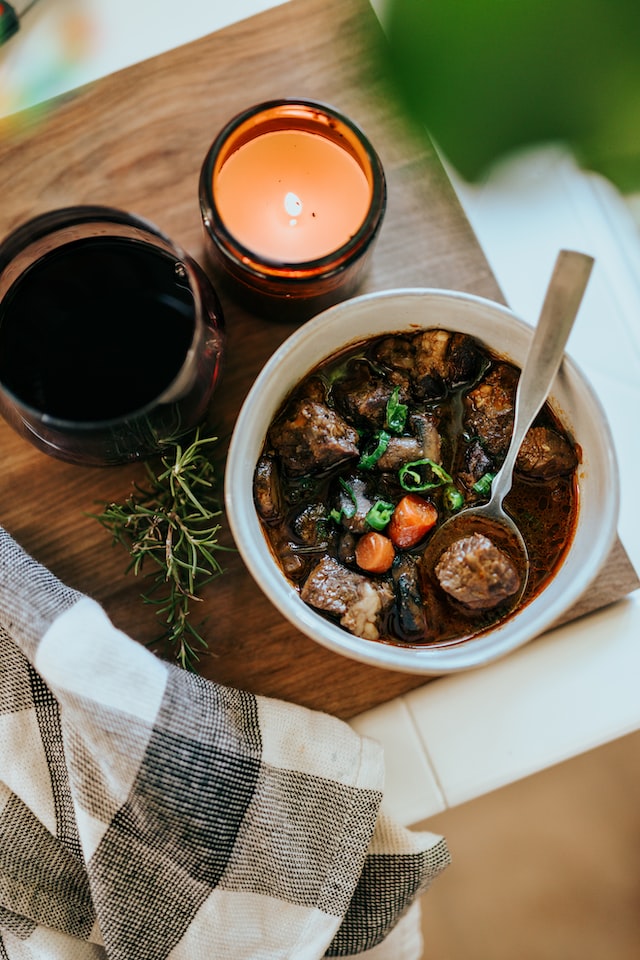 Mountain Pie, a.k.a. Colorado Style Pizza
This one is for anyone who believes that pizza is all about the crust. The outer rim of the Mountain Pie's is unusually thick, and designed to be ripped apart and dipped in a side dish of honey. Then it's business as usual: the innards are filled with cheese and a wide range of toppings. Try it at Beau Jo's Pizza, Pizza Pedal'r, Blue Pan Pizza, Cart-Driver, and Marco's Coal Fired.
Green Chili
If spicy food is your thing, then this is the dish for you. Green chili can be found in various shapes and sizes, the main one being Colorado Style Green Chili – a stew-like dish primarily made up of pork and tomatoes but also flour, water and several hours of preparation; you can also find it in tacos and burritos, and even as a pizza topping. Green chili tends to be full of spices, and also comes in a vegetarian version. It can also be served with fries and covered in cheese. It can be found at Santiago's or Brewery Bar II, while El Taco de Mexico, La Fogata's, Steuben's Food Service and Cherry Cricket do the best green chili hamburgers in town.
The Mexican Hamburger
Another local spin on a meal you are already familiar with, this burger combines beef with refried beans, all folded into a flour tortilla wrap with added green chili and cheese. Head over to the Mexico City Restaurant & Lounge or to La Loma Mexican Kitchen for this tasty alternative to the run-of-the-mill hamburger.
Lamb
Looking for the complete Colorado experience? Then this sweet and mild meat is a must-try, served traditionally, as meatballs or in a taco. Try it with polenta, with vegetables or as lamb shank.  Beast + Bottle, Root Down and Work & Class offer the best takes on this mouth-watering dish.
Tartare
This is a whole new way to eat meat – prepared using steak, lamb, or even elk meat and served raw, it makes for a great appetizer. Don't let the description fool you: the unusual serving suggestion does not mean tartare falls short when it comes to taste. Accompanied with vegetables, spices and a soft-boiled egg, this option won't let you down, and can be sampled at the Indulge Bistro & Wine Bar, Colt & Gray, and Bistro Vendome.
Denver Omelet
Simple yet effective, this seemingly ordinary, easy-to-prepare option is "Denverized" thanks to its toppings of caramelized onions, ham, and cheese, as well as mushrooms and green chili. Try it at The Delectable Egg, Sam's No. 3, or Snooze, an A.M. Eatery. 
Sweet Corn
This dish isn't available all year round, but it can be prepared in your own home and used as a pizza topping or taco stuffing. You can also try the best sweet corn in town at Lower48 Kitchen or il posto's risotto, as well as Colt & Gray's fritted corn with dipping sauce, and Potager's corn souffle. There's even an ice cream version, available at Fruition Restaurant. 
Craft Beer Ice Cream
Finally, it's time for dessert, and Denver's ice cream is ignoring the cold weather for. Don't miss out on the Denver Beer Ice Cream Fest, which brings together breweries and ice cream manufacturers. Flavors such as Butterfinger, Pale Ale, or Butterscotch can be sampled at this Sweet Action Ice Cream event. While you are at it, why not visit Little Man Ice Cream or Sweet Cow Ice Cream in town?
Meat-eater or vegetarian, spice warrior or sweet tooth: it doesn't matter, because Denver has everything you're looking for.