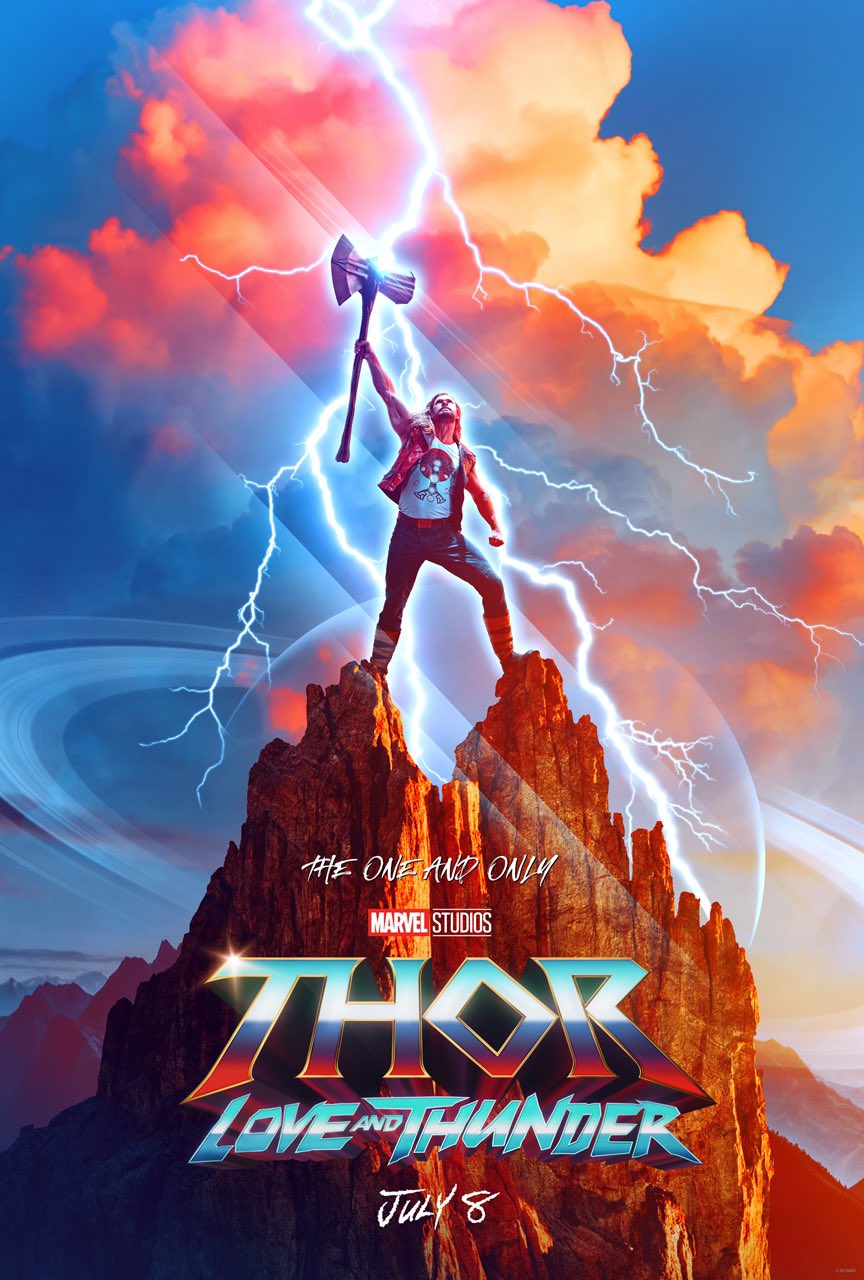 The new teaser and poster was released at Marvel's official twitter account this Monday (18). The film directed by Taika Waititi, will be the fourth film in the "Thor" series and will follow after "Avengers Endgame" which ended with Thor Odinson (Chris Hemsworth) leaving Earth with the Guardians of the Galaxy after his kingdom Asgard collapsed. As seen in the new teaser, Thor will leave the Guardians to discover his own path, his inner peace. He will be on a new and different journey to be himself other than anyone else. 
The return of Jane Foster
Natalie Portman will be back as Jane Foster, but in "new suits". The character was introduced at the first Thor movie, and had an ending without much explanation. Then she made an appearance in 2013's "Thor: The Dark World" getting Thor's love interest, Portman reportedly left the series due to being unhappy with the film. Waititi supposedly induced the actress to return to the MCU for this new era. In this new teaser, Foster is the new Mighty Thor with Mjolnir in hand. Like the wonderful goddess she always was, let's face the facts.
The story of "Love and Thunder" is grounded on Jason Aaron's comic book "The Mighty Thor" which saw Foster, who dated and broke up with Thor, taking over as the Goddess of Thunder after the Mjolnir judged Thor unworthy, taking away his powers. In the comics, whenever she uses the hammer, her breast cancer worsens each time. Still, it's unclear whether the movie will use the same plot. "Thor Love and Thunder" will hit theaters on July 8, 2022, and will arrive streaming on Disney+ in September.
Check out the teaser released by Marvel here:
Ver essa foto no Instagram