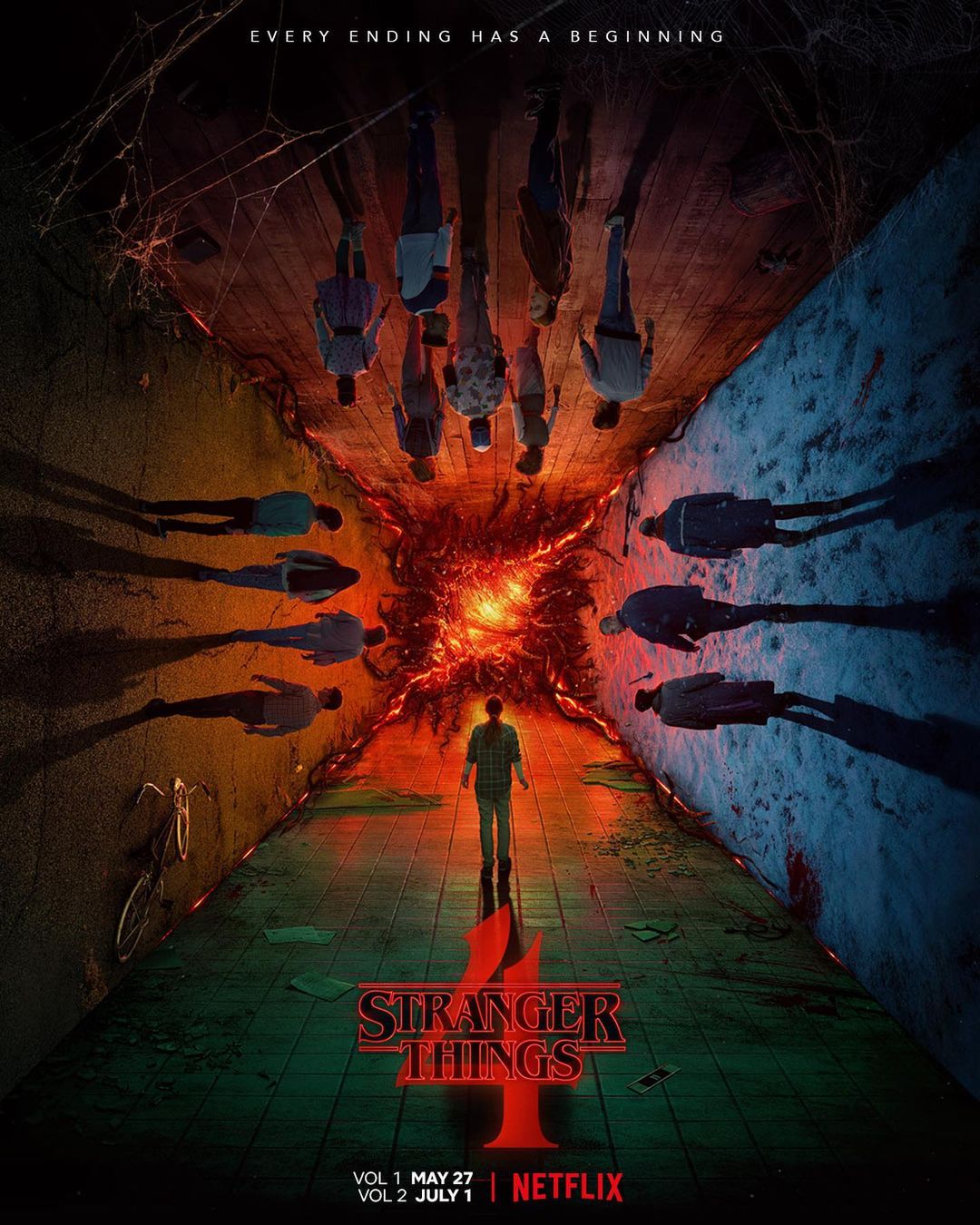 After a long time, the wait is over: Stranger Things trailer has been released. The kids from Hawkings are older and wiser as we already know, but the challenges are only in the beginning. The story is not over yet. The upside down world is still between us! Get ready, here's everything we know about the fourth season of Stranger Things:

Tic tac
This next season will be divided into two parts. The first will arrive on Netflix on May 27. The fourth season of Stranger Things was delayed by two years, due the pandemic and complications in the schedule. The producers said the wait will be worth it and that the series' production has raised the bar. 
Are there survivors?
As we all know, some character casualties happened due to the dangers of the Upside down. Some unanswered situations start to develop in this next season and characters like Hopper will be back on scene. The sheriff of Hawkings appears in another place, like Russia, in prison. According to the actor David Harbour, this season will be a big reveal about Hopper's past. How the character survived has not been explained yet. In the trailer he is organizing a gang inside the soviet prison.
New season, new phase
The season begins six months after the Battle of Starcourt. The group of main character friends are separated in different cities. They are living new experiences in high school, and think that all the terror that took hold of Hawkings is over. Well, it 's not. The finale of the previous season showed us that Joyce moved out of town with her kids Will and Jonathan, and also took Eleven with them. 
Eleven is without her powers. While the city needs her help to stop the evils from Upside Down, a person with psychic abilities helps along the way to recover them. We hope it works. In the trailer we can see that a kind of monster that controls the Upside Down declares victory over the childrens. He also claims that things are just getting started. We see that the soviets are still operating, and that they are working on new ways to arm themselves. Will they use Demogorgons? Everything is possible. 
The Duffer brothers promised that this time the plot will be open to other spaces outside the city of Hawkings, even having it as the center of everything. We can expect great special effects and lots of action. Look here the names of the episodes of the fourth season:
'The Hellfire Club'

'Vecna's Curse'

'The Monster and the Superhero'

'Dear Billy'

'The Tina Project'

'The Dive'

'The Massacre at Hawkins Lab'

'Papa'
• 'The Piggyback'

Watch the trailer here:
Ver essa foto no Instagram