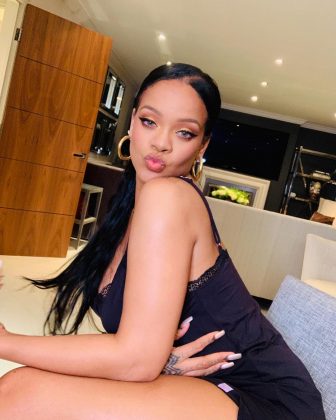 Rihanna surprised fans last Wednesday (24). The singer, who has not released an album since 2016, said she may return to the world of music soon. The revelation came after a follower's comment in an Instagram post by the singer, in celebration of a record for her latest album, "Anti".
+ Finally! Doja Cat releases 'Streets' video
"Celebrate by releasing a new song!" Asked the fan. In response, Rihanna wrote, "I think I should. But only one, laughs ".
The singer's eighth studio album became the first by a black artist to spend five years in Billboard magazine's Hot 200 ranking. Rihanna thanked the team she works with and all of her supporters.
+ Lady Gaga makes her first appearance in Rome after dognapping drama
Even focused on her career as a fashion and beauty entrepreneur, the owner of the companies that carry the surname "Fenty" did not completely leave the music aside and even collaborated with some artists. Her most recent work was on Partynextdoor's song "Believe It" eleven months ago.