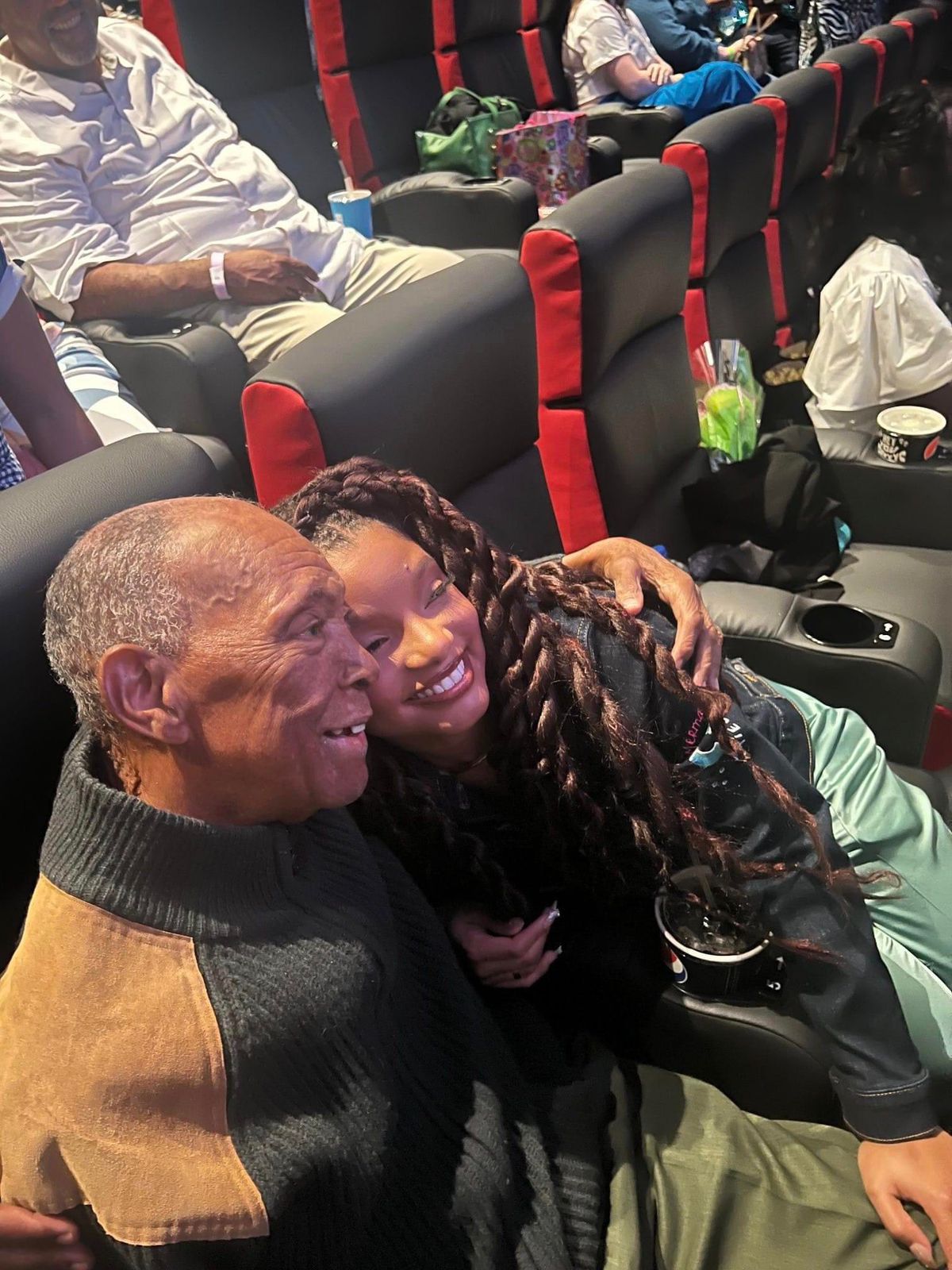 Actress and singer Halle Bailey thrilled her fans and followers by appearing at the cinema with her grandfather, to watch the film The Little Mermaid, in which she plays the protagonist Ariel. The two watched the film together, and were thrilled to see her on screen.
Halle had already been in movie theaters in disguise, to see herself. It's the singer's first prominent role on the big screen, and it's reaping the rewards of success. With just over a week of the premiere, the film has been making success on screens around the world.
Through Tik Tok and social media, Halle has been sharing her experiences with the new film. "I don't believe The Little Mermaid is No. 1 in the world," she said.