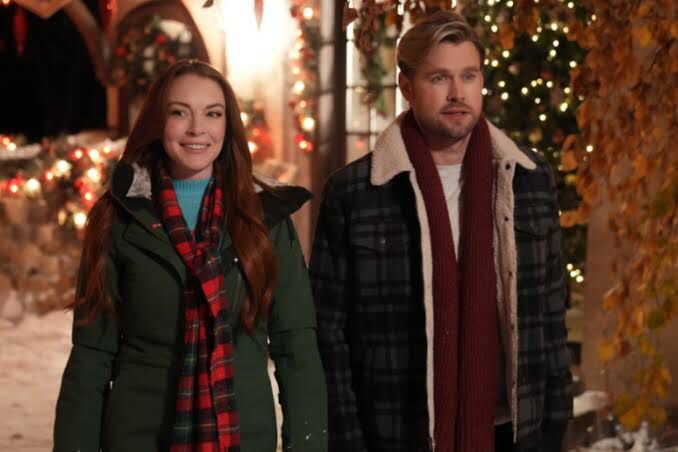 Lindsay Lohan returns to the small screen in Netflix's new Christmas movie 'Falling for Christmas'. Lindsay plays Sierra, who loses her memory after falling off a mountain while skiing with her boyfriend. The plot revolves around her, and her savior, Jake Russell. The film reached the Top 1 mark, in the most watched worldwide. Audiences have really enjoyed Lindsay's return, and have been praising the film a lot.
Sierra Belmont is heiress to a chain of hotels, and is not in the habit of doing any chores, whether domestic or work. She dates a digital content creator, Tad, and plans a life with him. However, his plans completely change after falling off a mountain of ice while trying to ski. The heiress loses her memory, and cannot even say her name.
She then receives help from Jake Russell and his family. Temporarily like Sara, Sierra begins to learn to live normally, and ends up seeing life differently. To know the ending, watch the film on the Netflix platform. Lindsay was present at the release of the film, in New York, and squandered beauty and sympathy. The queen bee is back! And this time, no bus crashes.