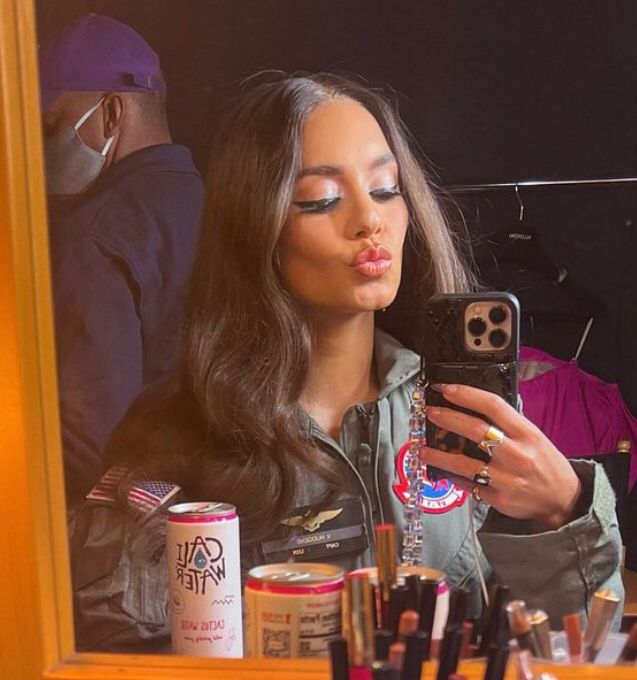 The 2022 MTV Movie Awards took place last Sunday (05). The biggest award on American TV brought together several celebrities on the red carpet, and had Vanessa Hudgens as host. That Vanessa has been a great hostess at various events is already known. But the muse excels at each event. The cat's charisma in recreations of series scenes drew attention.
The 30th edition of the awards took place in California, and brought together great stars of American productions. The award was divided into two parts, one for series and films, and another for reality shows. Both took place on the same night. Some of the presenters of the night: Chris Evans, Jenna Ortega, Sydney Sweeney, Lana Condor, Eduardo Franco, Maria Bakalova, among others. 
Vanessa recreated scenes from the movie House of Gucci, and the series Euphoria. The public went crazy with the montages made, in which it seemed that Vanessa was inside the productions. The scene where Lady Gaga is skiing, and the one where Cassie is dressed as a peasant in the school bathroom. One of the honorees of the night was the diva Jennifer Lopez, who received the award with an inspiring speech. The works with the most nominations of the night were: 'Spider-Man: No Return Home' and 'Euphoria'. In addition, 'Stranger Things' and 'The Umbrella Academy' were present at the event.
Ver essa foto no Instagram