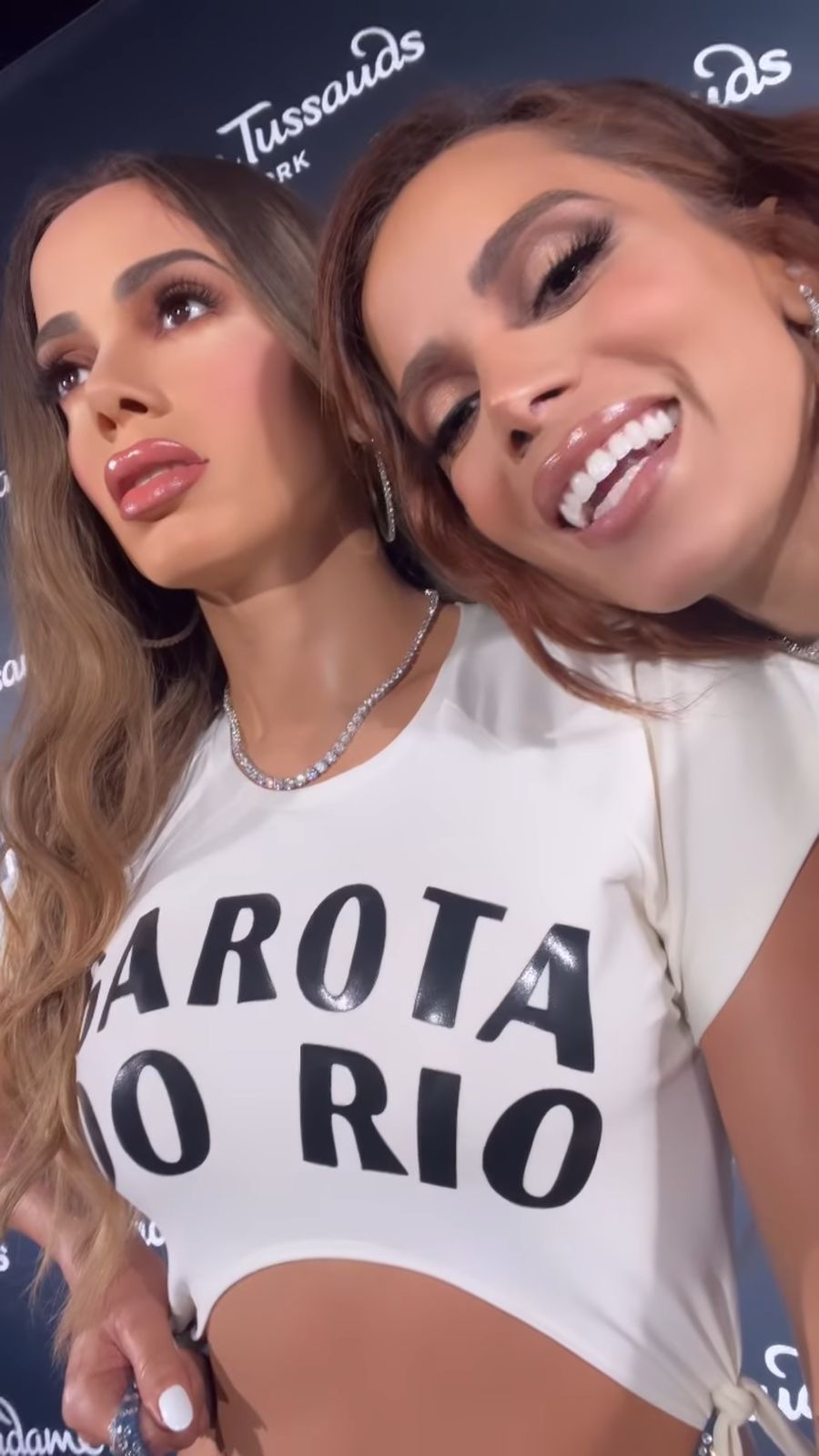 The Wax Museum Madame Tussauds inaugurated last Thursday (02) the statue of Brazilian singer Anitta. The art impressed by the wealth of details, and by the resemblance to the singer. The work is in the New York Museum, and joins hundreds of other world-famous artists. Anitta herself was at the opening ceremony, and in a fun way she presented one of her 'versions' to the public.
Ver essa foto no Instagram
According to the singer, it is an honor to be among such iconic and significant names. "The first Brazilian singer represented here, I really feel like I'm making history," she said. His statue is in the same room as Elvis Presley, Johnny Cash and Michael Jackson, for example. Altogether 5 Brazilian celebrities are present at the museum, they are: Pelé, Neymar Jr, Gisele Bunchen, Adriana Lima and Alessandra Ambrósio. For Anitta, this was a very special day for Brazilian music. 
The outfit chosen was the one used in Girl from Rio, the central song of her new album. Tattoos, skin color, hair color, and even nail color were reproduced in a real way. The singer joked that now she understands why everyone wants her: "I'm wonderful, look at this body!". The inauguration was made by the artist herself, who gave the work a personal touch: she splashed her personal perfume all over the statue. She also talked about her impressions and ambitions:
 "I want to change the country, I want to change people's lives, and here there are only people who have marked and marked history, for me this is brilliant".