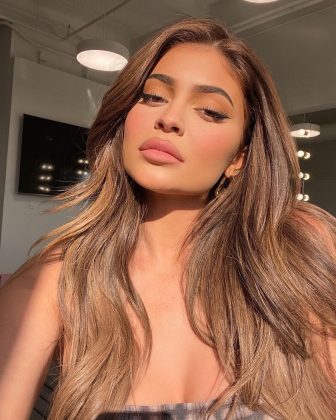 The businesswoman Kylie Jenner decided to speak out after being criticized on the internet. It all happened when, last Thursday (18), the 23-year-old billionaire shared online the social kitty for the makeup artist Samuel Rauda's surgery, asking for donations. "I feel it is important to clarify this false narrative that I asked my fans for money and I'm not paying for my makeup artist's expenses," wrote Jenner.
+ Source denies Angelina Jolie's version of domestic violence and son testifies against Brad Pitt
Samuel Rauda, ​​who worked with Kylie years ago, had to undergo an emergency procedure after being the victim of a car accident. Regarding the controversy, Kim Kardashian's younger sister explained that the kitty's initial goal, created on the Go Fund Me website, was to reach $ 10,000. Therefore, she added 5,000 to the 6,000 already collected. After the contribution, the final goal rose to $ 120,000.
+ Caitlyn Jenner Mistook Kendall For Kylie on Her Youngest's 22 Birthday
Kylie Jenner said she chose to share the address for the donation if anyone else was interested in contributing. The businesswoman also clarified that she does not work or keep in touch with Samuel and that she learned about her situation through her current makeup artist, Ariel. According to her, the family got in touch to thank all donations.
PaiPee fact-checking content.