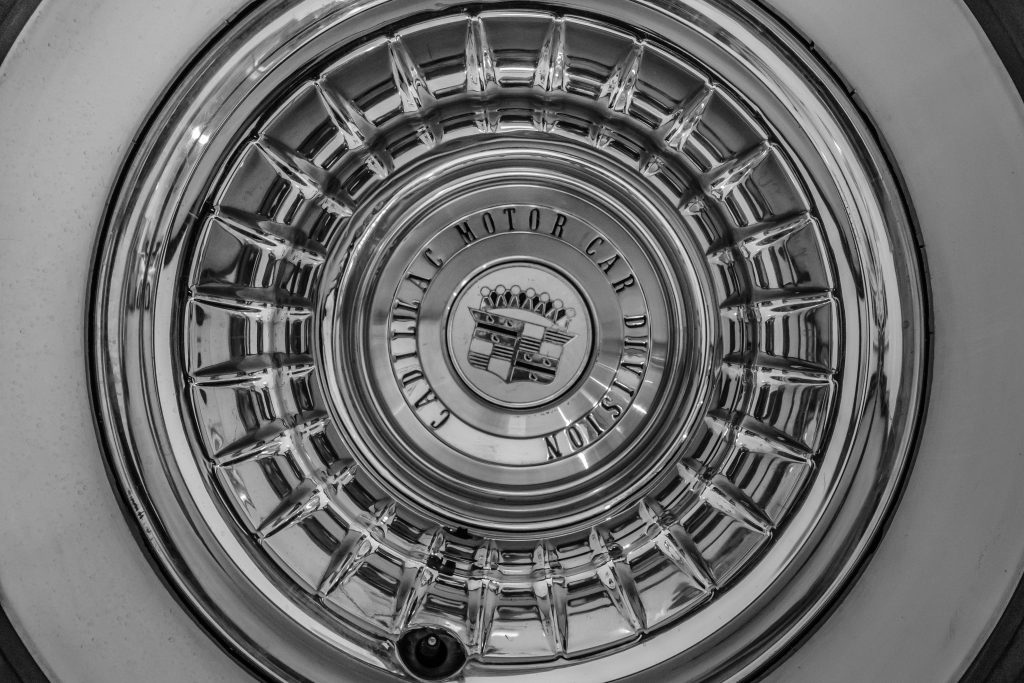 Hubcaps originated as practical wheel components that trapped grease released by overheated bearings. Since the development of sealed hub bearings, hubcaps and wheel covers have become primarily cosmetic. Find out more about current trends in hubcap design, wheel cover materials and technology and where to get hubcaps near me.
Advancements in Lightweight Equipment
Prior to 1980, the most common hubcap material was chrome-coated steel. In the 1980s, ABS plastic became more commonly used for these components. Today, you can choose from a wide range of designs made from lightweight plastic, aluminum or alloy. Center caps tend to be lighter  and more secure than earlier hubcaps.
Painted lightweight materials can have any look that you prefer, including chrome and carbon fiber designs. You can also choose from full-faced, multi spoke wheel covers or wheel simulators made of polished stainless steel for heavy-duty applications.
No matter which wheel trim comes with your vehicle, you can shop a large selection of lightweight original equipment manufacturer or aftermarket replacement wheel covers or hubcaps at an auto parts store. Make sure that any hubcaps you consider are the right size for the wheels on your car or truck.
Smart Hub Cap Features
Today, consumers can choose from standard hubcaps made with next-generation materials or high-tech wheel covers. Speed sensors are a smart hubcap feature that can be useful for vehicles in a company fleet or monitoring the speed of young drivers. 
Lighted wheel covers or hubcaps are a more showy option. Choose from floating center caps with LED lights or other lighted hubcap designs. Some wheel lights are solar powered. Once you know how to put hubcaps on, these aftermarket upgrades are easy to install. Check to make sure that illuminated wheels are legal in the state and municipality where you drive.
Electronic curb feelers are high-tech devices for protecting premium hubcaps or wheel covers from getting scraped against curbs or other barriers. These devices fit on the body of a vehicle, rather directly than on hubcaps, but are a smart feature that protects these accessories.
Hub Cap Design Trends
One recent trend in hubcaps started by BMW are floating center caps. On these wheel covers, the manufacturer logo or another central design remains stationary instead of turning with the wheel. These designs may be available with or without LED displays for illuminated wheels.
Improved retention systems are another less visible design trend for wheel covers. Clip-on hubcaps are more likely to pop off of wheels than 15 inch hubcaps with bolt-on designs. Hubcaps that come with a micro-adjustable retention system allow for even more secure installation.
You should consider several factors when buying new hubcaps or wheel covers for your vehicle. These accessories must be the right size to fit the wheels on your car or truck. The color, material, design and features of hubcaps should also be a good match for your vehicle. You can order hubcaps online from an auto parts retailer that offers options for home delivery or in-store pickup or shop for hubcaps at the nearest store location.