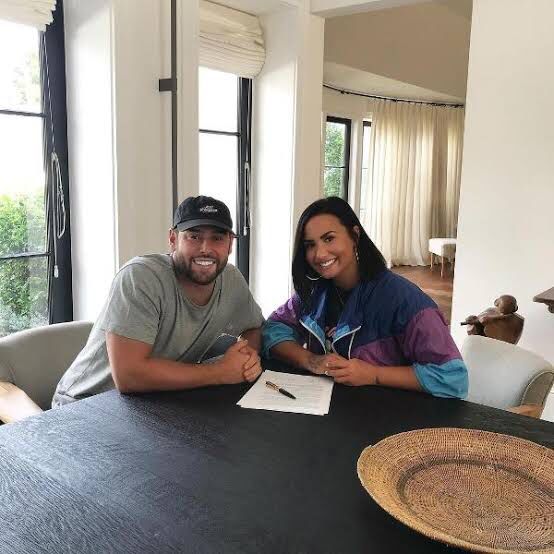 Singer Demi Lovato has severed her working relationship with manager Scooter Braun. Known for being the manager of great artists such as Ariana Grande. The breakup comes four years after the situation with Taylor Swift.
Scooter has been at the forefront of successful careers, such as Justin Bieber's, and is a very controversial name in the music business. He is blamed for losses and problems in Taylor Swift's career. He sold the rights to the blonde's albums without her permission, and took away his rights to them. Taylor re-recorded his albums, and added them to Taylor's version.
Demi signed Braun in 2019, and celebrated the achievement. The break happened amicably, and the reasons were not revealed. The singer would now be looking for new managers. Ariana had a 10-year relationship with him, having lived through great moments of her career with Scooter. So far, none of those involved has spoken out.