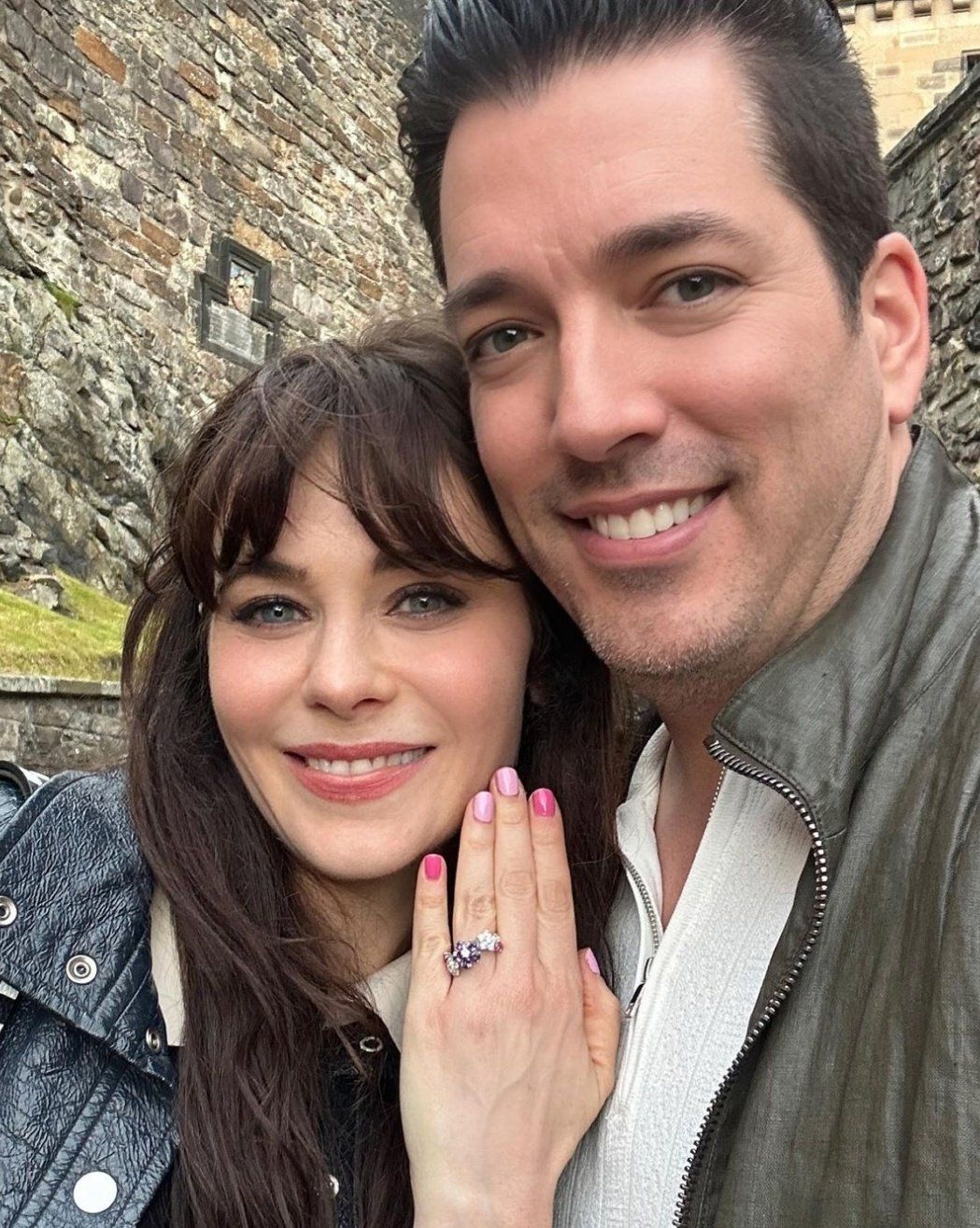 Couple Zoey Deschanel and Jonathan Scott have announced their engagement. The actress and host met during an episode of Carpool Karaoke in 2019 and have been together ever since.
The two posted a joint photo on Instagram to officially announce the commitment. In the photo, the two display the actress' engagement ring with smiles. "The forever begins now," they said.
In an interview with People, the host commented on the meeting of the two. "We were shooting and there was chemistry right away," he said. Jonathan stated that the two make each other laugh often, and that the relationship is light and romantic.