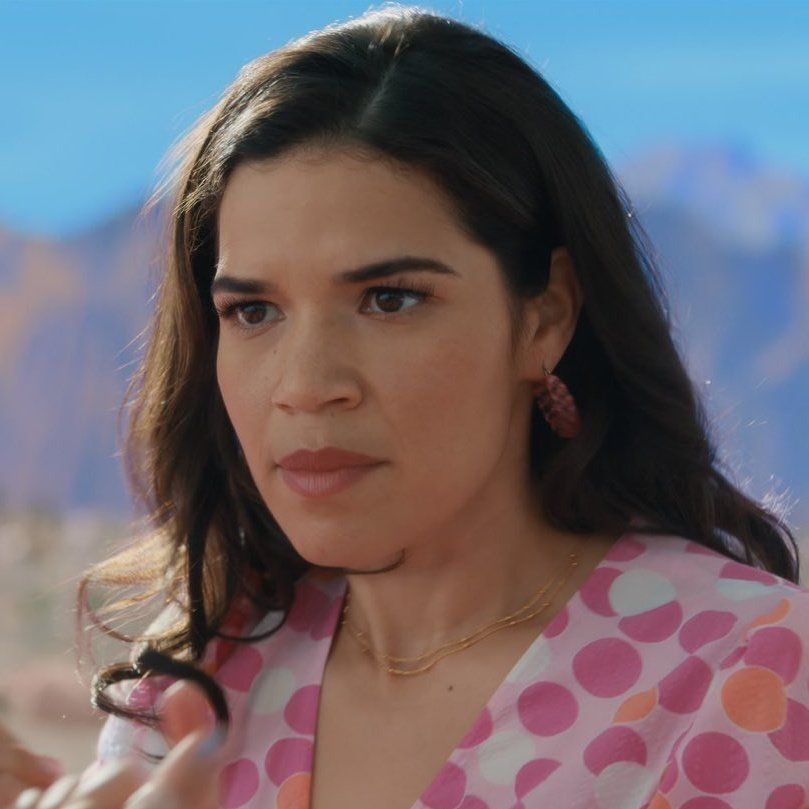 Actress America Ferrera revealed that the scene from her monologue in 'Barbie: the movie' took about two days to complete. According to her, it took more than 70 takes to achieve the perfect sequence. Be careful, the following arctic may contain spoilers.
America is one of the protagonists of Greta Gerwig's film, and central to the plot. In the film, she is the one who takes the Barbies out of the 'trance' and resumes activities in normal mode in Barbie Land. In an interview with Vanity Fair, she gave details of how it was filming for the film's central sequence. 
America's character, Gloria, travels to Barbie Land with her daughter, Sasha, and Barbie, to help her. Upon arriving there, the three are faced with a different scenario than usual, and it is she who helps and is decisive for an improvement in the place. 
The actress commented that she had to repeat the scene several times because it is a long sequence, and with many characters, at different times, and scenarios. She further stated that Greta gave freedom for the scene to be interpreted in her own way.