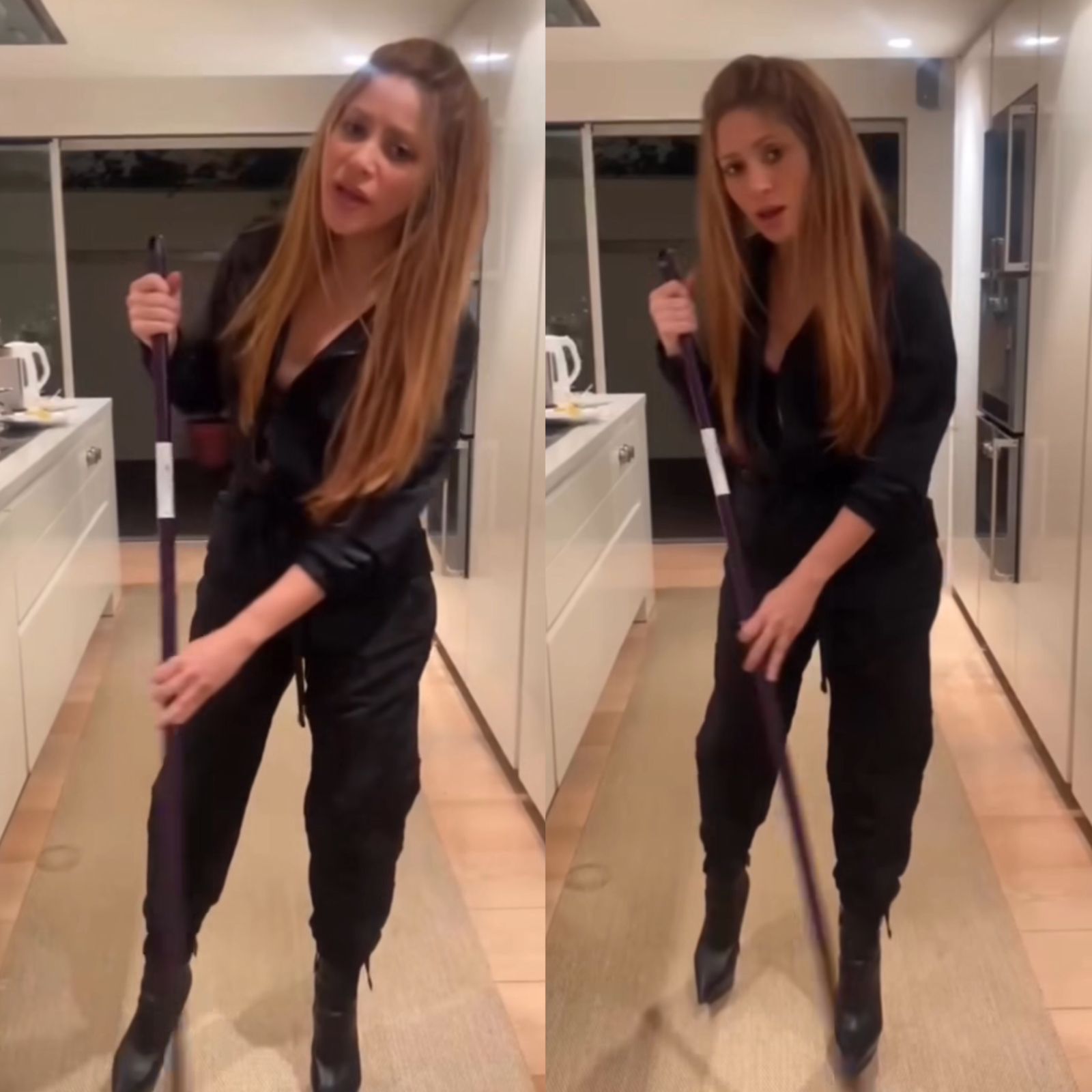 The Colombian singer Shakira appeared on her social networks last Tuesday (14) dubbing a song by singer Sza, which has as its theme the death of an ex and his current. In jest, the singer swept a carpet, and many followers imagined it to be an irony.
In the middle of Valentine's Day, Shak posted a video with a music and visual filled with a few indirects to her ex-husband Gerard Piqué, and his current girlfriend, Clara Chía. In the song, Sza mentions that he would like to end the life of his ex, and the person's girlfriend. Shakira appeared laughing, and aroused the curiosity of her fans. 
Shakira's song was 'Kill bill', by Sza. Great hit in the whole world, the song brings as lyrics: "I might kill my ex. Not the best idea. His new girlfriend's next". In the video, the Colombian appears well dressed in high heels while passing a mop on a carpet on the floor. Fans believed it was an irony due to the theme of the video. She sings the song, and smiles at the end, in jest.