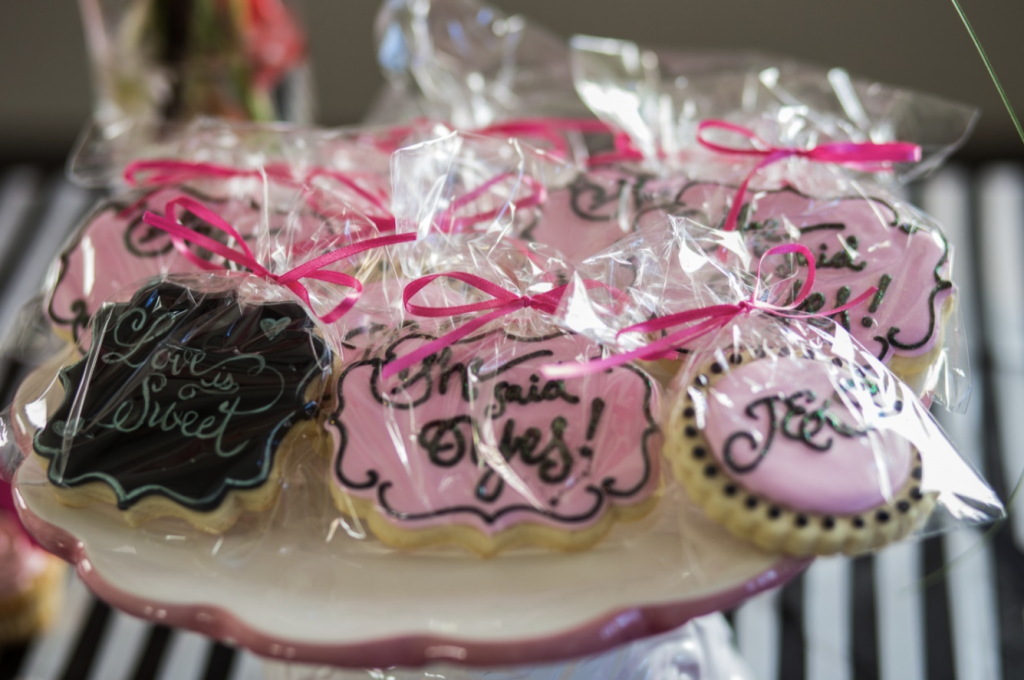 Your nuptials are coming up, and you know you couldn't have done it with your bridal party. They're your closest friends who have stuck by your side through thick and thin, and they're about to make your wedding day the best it can be.
You're eternally grateful for their help, and you want to show them your gratitude. So what better way to do it than to give out wedding favor bags? Your bridal party will feel appreciated, and they'll have things to remember the day by.
Read on for five bridal shower favor ideas if you need some inspiration.
Mini Champagne Bottles
The tradition of celebrating with champagne started in royal European courts back in 1789, so keep the tradition alive by gifting your bridal party mini champagne bottles.
You can add cute labels and/or personalized tags so they can keep the bottles as decoration after they're drinking their bubbly. Whenever your friends look at their decor, they'll think back to this lovely day.
Personalized Candles
Who doesn't love candles? They'll be even better when personalized with your wedding information!
Go hunting for the perfect scents, then put together a small package of small assorted candles. You can either have you and your spouse's names and wedding date printed on the candles themselves, or you can create custom packages and labels so your girlfriends won't literally burn away these mementos.
Tea and Coffee Favors
Your wedding day will be so fun and exciting, everyone will need a few days to recover. To help them along, give your bridal party an assortment of caffeine boosters.
Buy a few small mason jars and fill them with specialty tea blends or coffee beans. Add personalized labels and custom packaging, and you'll have the cutest jars to gift.
Sweet Treats
This is another bridal shower favor that's sure to impress. Your girls will squeal in delight when they unwrap a box that has mini treats, such as chocolates, macarons, or cookies.
Once your wedding's over, they won't have to watch their weight as carefully to fit in their beautiful dresses. So they'll be glad to go nuts on these sweet treats!
DIY Spa Kits
Your girlfriends are sure to look spectacular in their chiffon bridesmaid dresses, but after you've shed your wedding dress, they'll probably want to as well.
After a long day in heels, fancy dresses, and classy makeup, they deserve to relax and unwind. And they'll do exactly that with your DIY spa kits!
Make sure to include the essentials, such as bath bombs, bath salts, face masks, and fuzzy slippers. It'll definitely be a delightful treat!
Use These Bridal Shower Favor Ideas
You can't go wrong with these bridal shower favor ideas. Your bridal party will be touched to know that even though it's your big day, you're still thinking about them. And you know what they say: it's the thought that counts!
So as long as you consider your girls' wants and needs, and you've made an effort to meet them, any bridal shower favors will suffice, even if you've come up with an idea that's not on this list.
Need more ideas for your wedding reception? Then check out our other articles now.