Planning a wedding can be a rather stressful event. While it is meant to be one of the best days of your life, it can often leave you apprehensive and juggling many tasks. There's indeed a lot of organization and preparation necessary to host a great wedding. But with a bit of careful planning, even the most daunting multitasking can become simple, and you can have your special day be as perfect as they come while guaranteeing that your guests get an unforgettable day.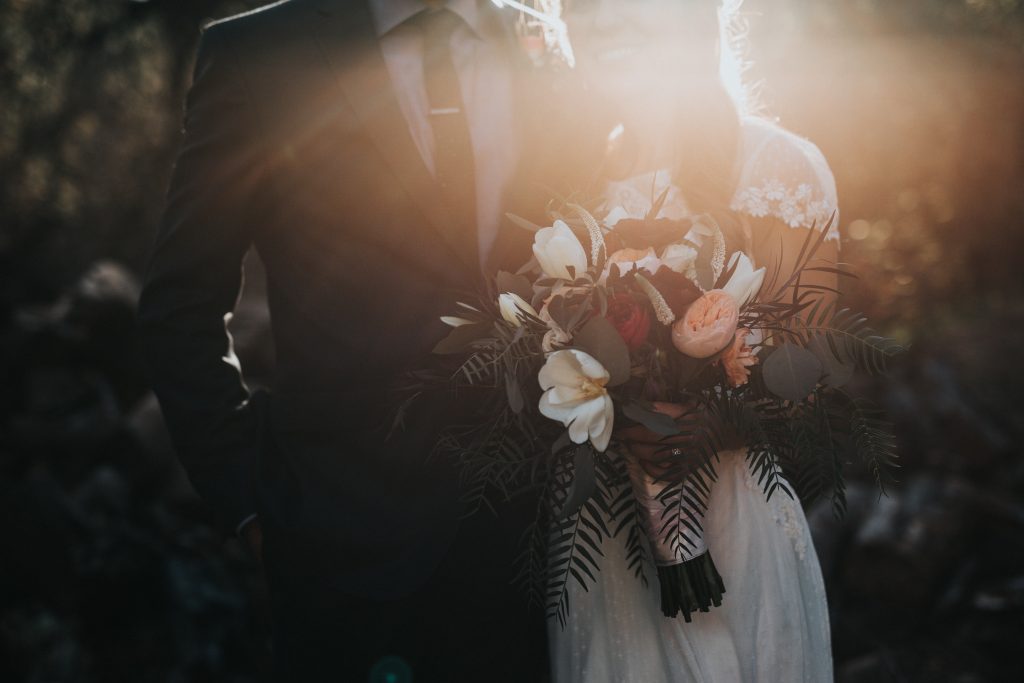 Pick a fitting venue
A flawless reception starts with choosing the best venue. Go for something that works for you and fits your needs. You shouldn't compromise when it comes to your wedding, and it should be just the way you've imagined it. At the same time, it's best to be quick and decide on a location rapidly. After settling on a date, begin the scouting process right away. Venues that can host weddings are always in high demand, so if you want to secure one, book it as soon as possible. You must also consider your approximate budget and rough guest count to choose an appropriate venue. 
Consider sitting arrangements 
Coming up with the perfect sitting arrangements may give you a headache. There are a few things to keep in mind when deciding on the seating, so you won't have to deal with relatives of very different political opinions starting a fight during one of the toasts. First of all, you should mix and mingle both sides, so you and your spouse's guests have a chance to meet each other. Secondly, while they don't have to become best friends, it's best to keep in mind their general opinion or interests to avoid awkward situations. 
Decide on decorations 
When it comes to weddings, you just have to pick the most amazing decorations you can find. Creating the perfect atmosphere and having a wedding that stands out lies in how well you choose your decorations. One of the best ways to ensure you're as festive as possible is to buy ribbons and get creative with the designs. There are many varieties to choose from, including satin, sheer and sequin ribbons. Pick whichever colour works best for the arrangements you have in mind. 
You can customise your reception by setting a theme and centre it around a hobby you both share, a film you like, or an incredible experience you lived together. If you come from different cultures, you can find a way to combine your traditional customs to make for an eclectic event. You'll also proudly display your heritage and create something genuinely unique and not a dime a dozen. 
Choose a great menu
For every event the menu is crucial. When you create a menu, you should have it match the style and theme of your wedding. It's also essential to account for your guests' food allergies, intolerances or religious dietary requirements. Secondly, you should decide whether you'd like to stick to tradition and have a seated meal, or if you'd rather take a more flexible approach and fix a buffet. Suppose you're having difficulty picking the dishes you want to be served. In that case, you should go for classic, fail-safe options like smoked salmon, horseradish cream sauce, filet mignon with wild mushroom demi-glace, and shrimp sautéed with tomatoes, spinach and artichoke. If you want to serve something more unexpected, try carnival or festival style foods and drinks, outdoor barbecues, or give your guests the opportunity to DIY their dishes by arranging a salad bar. 
And of course, you can't forget about the wedding cake, the ultimate star of the party. When you're thinking about which cake to buy, choose one with flavours you like. You must think carefully before selecting a menu that accommodates everyone, but the cake should be all about what you want. Of course, it's still important to consider your guests' particular food necessities. 
Interact with the guests 
Your guests came to celebrate your wedding day. They're there for you, so you should interact with all of them. Talk to each of them, and share some thoughts and well-wishes. If you host a huge wedding and have many guests, it may be tiring to make the rounds and chat with everyone. And that's where your spouse should come into the picture. You can split the number of guests between the two of you, or even go and talk to everyone together. It'll be easier that way. 
You shouldn't neglect your fun and well-being, however. If your guests see you not having a good time, it'll also put a damper on their mood. So make sure to take the time to get something to eat and drink. You have to replenish yourself; otherwise, you'll be completely exhausted by night's end. Another essential aspect is to remember dance. And no, not just during the first dance. Interacting with your guests on the dance floor will make for a fun experience, and you should have fun at your wedding. So don't be afraid to sway and twirl along with everybody else. 
Keep the staff happy
You don't organize the wedding by yourself. The staff that helps you includes the waiters, servers, chefs, musicians, photographers, videographers, clean-up crew, and all other vendors working at your reception. Each plays a vital role in everything going smoothly, so you don't have to deal with much of the heavy lifting. Make sure that all of them are paid fairly for their services, that they get enough break time, and that they are served meals just like your guests. You should think about adding a gratuity as well. It shows manners to act like this, and it speaks volumes about your character. It also displays gratitude for all the help you received. Your guests should likewise follow proper etiquette. 
It's challenging to organize a wedding, and there are so many things to take into account. But when you take it all step by step, you'll notice that it's not all that difficult to create your perfect day with your significant other.