Why do mobile apps dominate websites? Why are mobile applications more convenient and easier to use? You will learn about this and more in our article.
7 Reasons Why Mobile Apps Demand Is Increasing
Applications for phones continue to enjoy growing popularity, and soon sales volumes of software and games for mobile phones may outpace effective demand for applications for laptops and computers. Mobile phone manufacturers are constantly improving their products, bringing them closer and closer to computers.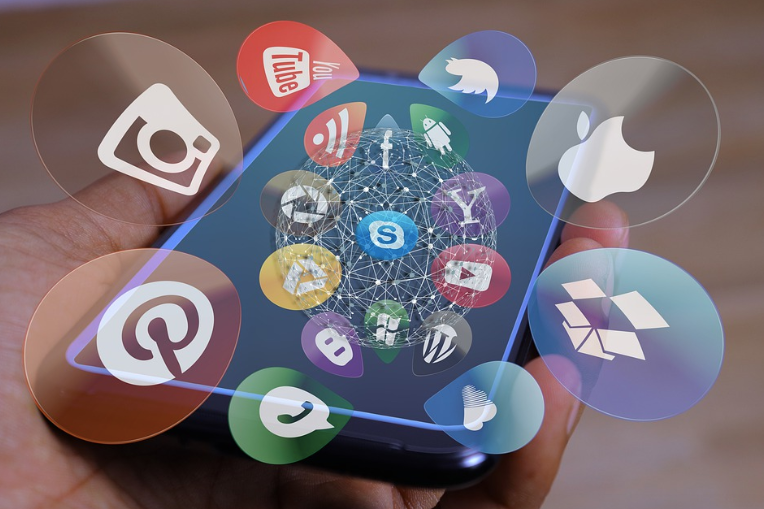 The functionality and technical characteristics of modern mobile devices are amazing. Every day the requirements of consumers are growing, and manufacturers are forced to take into account the growing needs of users. The constant race to the heights of success and fierce competition pushes mobile phone manufacturers to turn them into more powerful and multifunctional platforms. However, convenience is not the only reason that encourages users to download apps. We bring to your attention seven reasons that vividly demonstrate that no product can exist without a mobile app in the future.
Users Appreciate Personalization
Personalization is a technique that aims to offer the user services, products, bonuses, or tips based on their interests, location, age, or gender. Unlike a website, phone applications allow users to customize their preferences and receive personalized content. Such applications can determine users' location in real-time to provide content specific to geography. Users appreciate this approach and prefer apps over websites.
Users Can Use Phone Functions Together With App
Mobile apps have a big advantage over websites. Apps can use many smartphone functions: camera, contact list, GPS, phone calls, accelerometer, compass, etc. The most successful example is fax apps: today, users do not need to look for traditional fax machines to send and receive faxes. You can use your fax from iPhone, phone storage, a scanner function, and fax number to send papers.
Banking applications are another good example. Users do not need to go to the bank to complete any financial process. Users can use the face ID to verify their identity and make a purchase or transfer money. Interconnected functions significantly reduce the time it takes to complete a specific task in an application. As a result, the user experience becomes more interactive and simple.
Users Can Work Offline Using App
This is perhaps the most fundamental difference between a website and an app. Yes, for most of the functions, the app will require an Internet connection. However, an Internet connection is not required for basic functions. In other words, in offline mode, people can read a book, create articles, and draw – this is very convenient when you are on a work trip. You can make good use of your free time, no matter where you are.
Users Can Do Better Tasks With Apps
Websites have to rely on browsers to perform even the most basic functions. Mobile websites depend on browser features such as "back button," "refresh button," and "address bar." Applications, fortunately, do not have any of these limitations. Mobile apps are being developed with complex features based on advanced gestures such as tap, swipe, drag, pinch, hold, and more. Applications can use these gestures to offer innovative features to help users complete tasks better. For example, an application might allow users to navigate to the next or previous step using a swipe gesture.
User Save Time Using App
A well-designed, well-thought-out, and developed app can process user requests much faster than a website. More often than not, apps store their data locally on mobile devices, unlike websites, which typically use web servers. Because of this, data processing in applications runs smoothly and without delay.
There is also a technical explanation for why apps are faster. Mobile websites use javascript code to perform most of their functionality, and the framework that mobile apps use can run almost five times faster than javascript code. As a result, users save a lot of time and enjoy an amazing user experience.
Users Like Easy Communication
Apps serve as an excellent communication platform. Most mobile applications are equipped with push notifications and online chats. These elements allow users to interact instantly with the company. In addition, people do not have to waste time making phone calls and waiting in line to contact the manager.
Users Dive In App Easier
Mobile apps usually offer an intuitive and familiar user interface, making it easy to complete tasks. The clear design allows consumers to dive into the mobile application and start using it immediately. Owners of specific operating systems are already well accustomed to certain elements and patterns, and applications offer them the expected functionality. Responsive websites cannot always guarantee a standard look and feel.
Conclusion
We live in an era when mobile communication is in the first place. Apps have several vital features and benefits that websites don't: simple interface, personalization, mobile integration, offline mode, and more. This leads to an increase in demand for mobile apps – so do not lose the opportunity and adapt your business to user requests, and in the future, you will become your client's favorite brand!