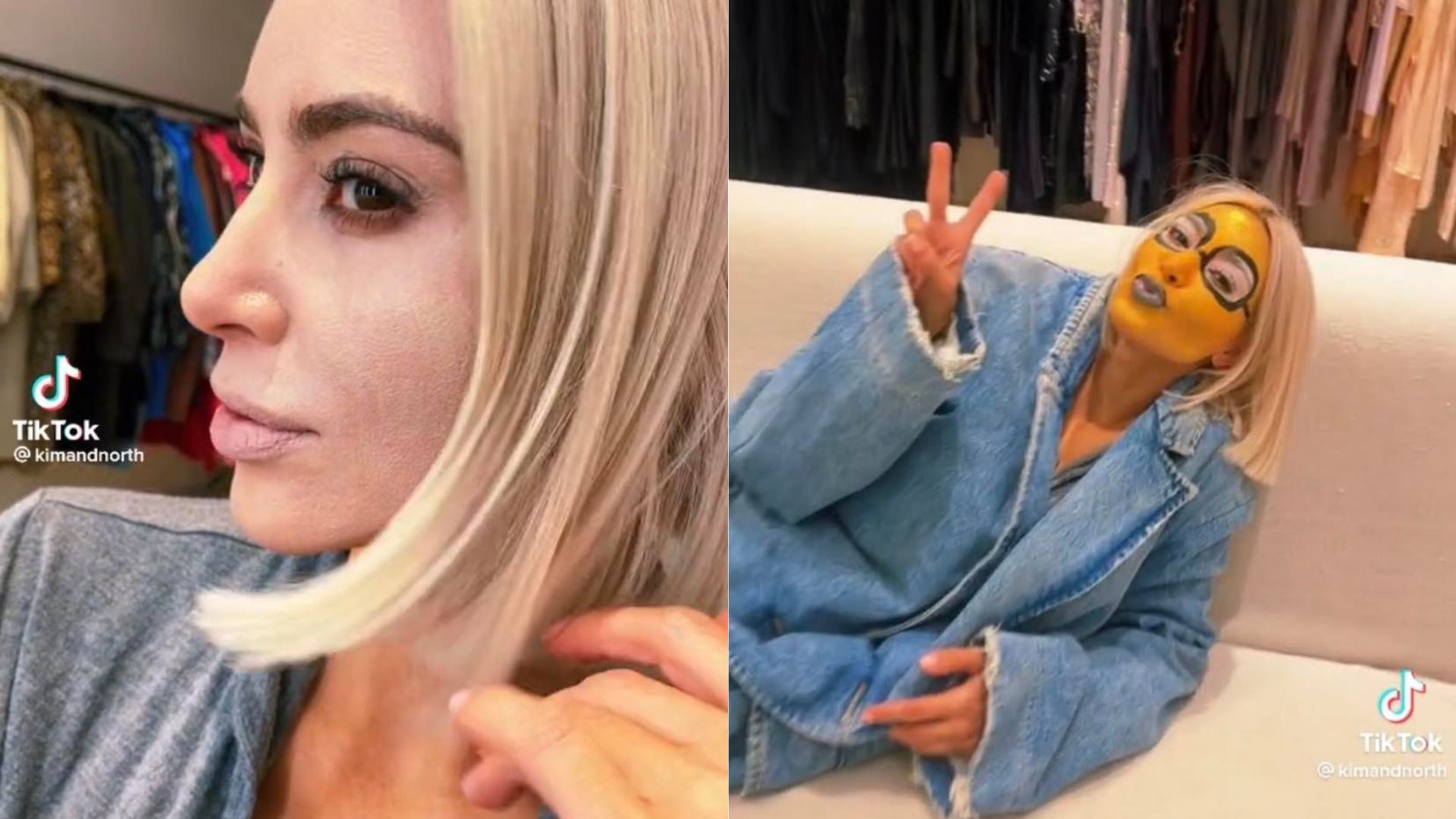 Mama Kim jumped right into her children's games. This time, the businesswoman was made up by her daughter as a 'Minion', a character from a children's movie. North performed the prank, and the two posted the process and the result on their joint Tik Tok profile. The diva put aside her famous way of putting on makeup, with specific contours and shine, and joined in her daughter's game. The businesswoman has 4 children from her marriage to Kanye West.
North put all her talent into practice, and using colorful eyeshadow palettes, the two painted Kim's face with yellow pigment, just like the character in the movie. Soon after, she designed the famous minions glasses, and just like that, she was almost ready. The look was finished off with a shimmery blue lipstick. Et voilá, Kim was ready as a Minion character.
The entire process was filmed, and published on the networks. The background music chosen was one from the movie itself, in which Minions "sing". At the end, Kim poses for the camera, and does her most famous pose, the pout selfie. Kim recently announced that she has split from comedian Pete Davidson. After great controversy involving the couple's life, among Kanye's posts, and personal issues in the media, the relationship came to an end.