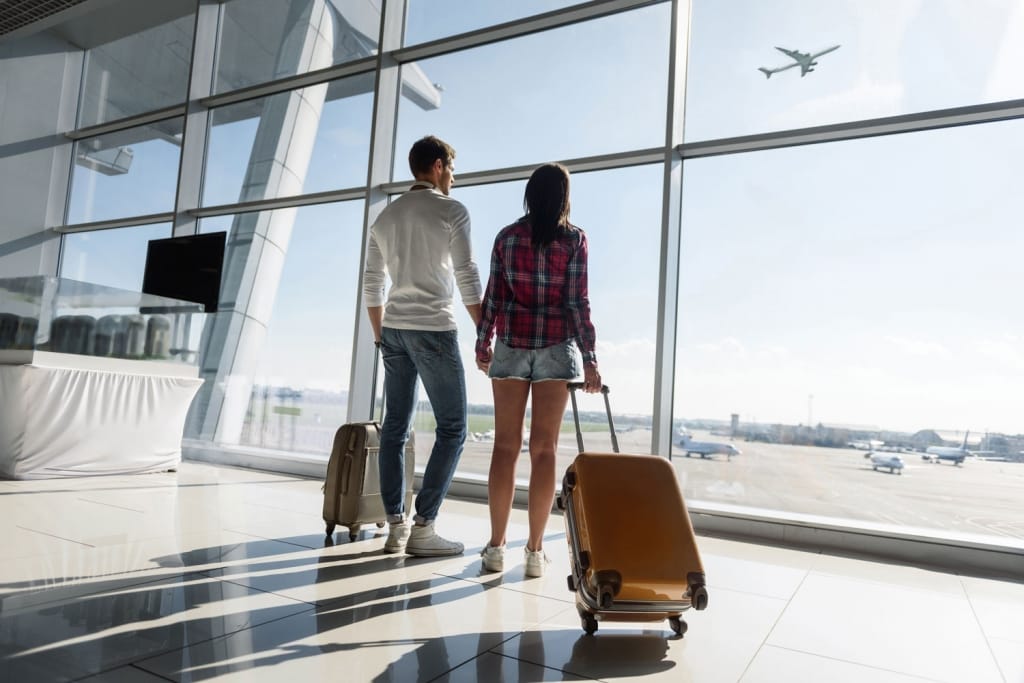 The ban on foreign holidays is on track to be lifted on May 17 in UK with travel opened up to as many as 30 countries.
+ Chrissy Teigen says it is 'difficult' accepting she will not being able to carry another child
Ministers in England were now confident the ban will be lifted since so far been no sign of the feared spike in Covid-19 cases since the reopening of shops, gyms, hairdressers and outdoor hospitality in the country.
A final decision will be made early in May.
But Paul Charles, boss of travel consultancy The PC Agency, said he expected up to 30 countries to be considered 'green' destinations – not requiring travellers to quarantine upon return. Hopes of an early return for foreign holidays were boosted after the EU indicated UK residents would be exempt from a travel ban because of this country's high vaccination rate.
+ COVID-19: People are more contagious 2 days before symptoms and the next 5 days
Israel, Iceland and some Caribbean islands are among the countries most likely to be named on the initial 'green list' next month. United States could also be listed as 'green destination'.
These Thursday (22), the Commons transport committee urged ministers to name the 'green list' by May 1 to give firms and families time to plan.
Millions of lockdown-weary Britons are waiting with baited breath for ministers to reveal their 'green list' of countries ahead of holidays resuming from May 17.
The Government is expected to unveil its traffic light system on May 7, when destinations will be categorised by varying degrees of quarantine restrictions.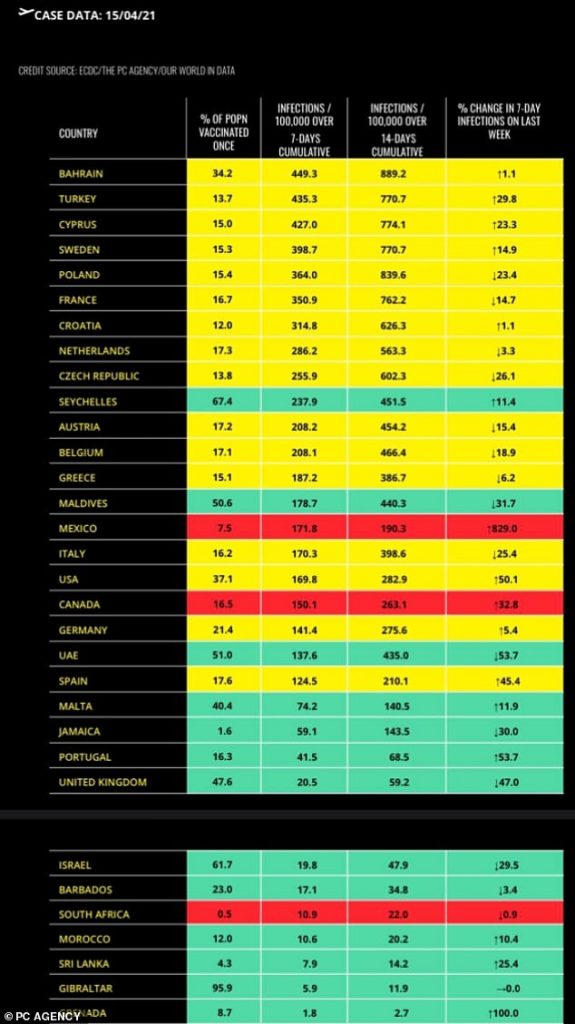 Those awarded green list status, where returning travellers will not have to self-isolate, will automatically become prime getaway locations.
But despite craving tourists to revive their flagging economy, typical British favourites such as France and Spain could be set to miss out.
Paul Charles, boss of the PC Travel Agency, said today the green list will instead likely include countries Israel, Barbados, Morocco, Maldives, Seychelles, Grenada, St. Lucia, Antigua and the British Overseas Territories of Bermuda.
Portugal could also be a rare European addition to the green list after wrestling cases right down.
Vaccine passports have been hailed as key to unlocking foreign travel this summer, with many countries ready to welcome people who've had both doses without tests.