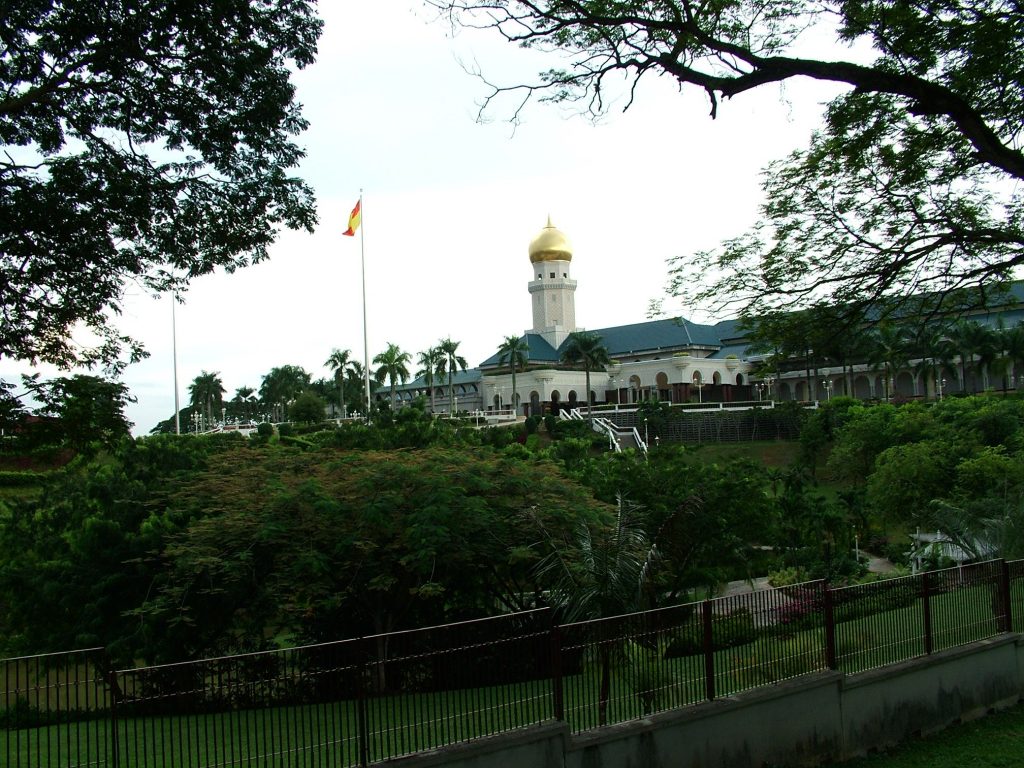 Selangor, a state located in Malaysia, is known for its bustling crowds, which are comparable to those found in Kuala Lumpur. This is due to the abundance of fascinating attractions that draw not only locals but also tourists to the area. As such, if you plan to visit Selangor in the near future, you are bound to discover a plethora of places to explore. To help guide you, I have compiled a list of the top 5 interesting places to go in Selangor. So, without further ado, let's get started!
Batu Caves
Batu Caves is a must-see if you are visiting Kuala Lumpur and the Selangor region of Malaysia for the first time. Batu Caves, located in Selangor district is a limestone hill that contains three large caves as well as tons of smaller ones. This is a sacred place for the Indian community of Malaysia. Thaipusam will see large crowds.
Batu Caves are only 11 km from Kuala Lumpur. It is easily accessible even for travelers. Grab, an e-hailing service in Malaysia that allows you to get here quickly and without any extra charges, is available.
Batu Caves is home to severe Hindu shrines. You will notice the colorful staircases upon reaching this spot. They were recently renovated. The stairs were previously uncolored.
Movenpick Hotel & Convention Centre KLIA
Movenpick Hotel & Convention Centre can be found not far from Kuala Lumpur International Airport. This hotel is ideally located near the international portal and one of the best places to stay after your flight. This hotel features an arch-like architecture and is suitable for those who enjoy architecture.
Movenpick Hotel and Convention Centre is a great place to host events like corporate meetings, talks, etc. This hotel is well-equipped with many exciting retails. You will find everything you need, including good food, cafes, and much more.
3. Selangor Fruit Valley
When traveling with family and friends, Selangor Fruit Valley is a must-visit destination. Although not a popular spot, it's an ideal location for a fun and educational trip. The fruit valley is not just limited to fruit plantations, as there are also herbal and orchid gardens, rubber plantations, and numerous vegetable farms to explore.
For children, there's a tram ride that takes visitors on a tour of the gardens and farms, as well as a petting zoo where they can get up close and personal with adorable and friendly animals.
The compound is quite extensive, making it an excellent location for sports activities such as biking and water activities. Additionally, Selangor Fruit Valley has spaces available for events. If you're interested in hosting corporate meetings or events, be sure to contact them.
Mitsui Outlet Park KLIA
Mitsui Outlet Park is similar to Movenpick Hotel & Convention Centre in some ways, but there are also notable differences. While Movenpick offers accommodations, Mitsui Outlet Park does not, so visitors looking for lodging will need to check out other nearby hotels. However, the outlet park does provide ample parking spaces, making it easy for drivers to find a spot.
One advantage of Mitsui Outlet Park is its exciting retail options, with many stores offering lower prices compared to other shopping destinations in the area. Fashion enthusiasts will find plenty of good brands to choose from, and after a long day of shopping, visitors can grab a bite to eat at one of the many food options available in the outlet.
Kajang Heritage Centre
We suggest visiting the Kajang Heritage Centre in the Kajang district of Selangor. This charming gallery features a collection of stories and artifacts related to Kajang town and the Hulu Langat district that will interest both locals and tourists.
The primary goal of the Heritage Centre is to encourage community participation among Malaysians and bring us closer to a more livable environment by showcasing history, culture, and creative arts. Additionally, this is also a featured attraction on the Heritage Tour. If you are keen on learning about the town's traditional heritage and history, be sure to add Kajang Heritage Centre to your list of places to visit.
Selangor is an excellent destination for travelers seeking a blend of natural beauty, culture, and adventure. There are plenty of interesting places to explore, ranging from the great outdoors to historical and traditional sites.
If you're wondering how to get to these popular destinations, a private taxi from Singapore to Kuala Lumpur, such as SGMYTRIPS, could be an ideal transportation option. As a leading provider in the industry, SGMYTRIPS offers reliable limo service Singapore to Malaysia for all your travel needs.
SGMYTRIPS offers door-to-door transfers for everyone, so no matter where your pickup and drop-off locations are, they can accommodate your needs. You won't have to worry about changing cars or clearing customs and crossing borders mid-journey. Instead, you can sit back, relax, and enjoy the ride while a professional and experienced driver takes care of everything.