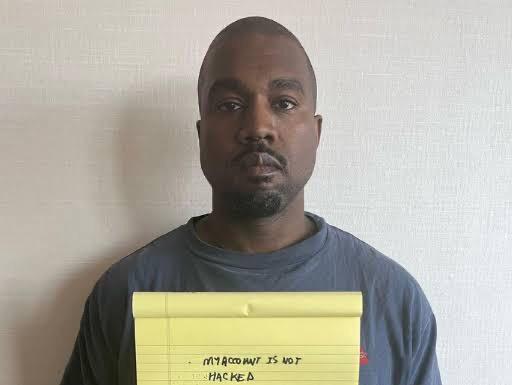 The mood weighed in front of new posts by singer Kanye West. The rapper has been using his social media to show his dissatisfaction with personal and professional matters. The latest event was an exchange of barbs between him and his ex sister-in-law Khloe Kardashian. Kim's sister commented on one of his publications, and asked him to stop exposing people on his social media. West printed the message and posted it on his profile. Finally, he called his ex-wife's family a liar.
It all started after a fashion editor criticized Ye's fashion show. After that, he published a photo mocking the girl. Some famous figures like Gigi Hadid and Hailey Bieber came out in defense of the woman. At one point, Kanye made accusations about his daughter Chicago's birthday. That's when Khloe decided to step in, and asked West to stop pestering his older sister, and to address the children's situation in private. She also hinted that Kanye had requested to have an exclusive birthday party with his daughter, so the child would have two parties, one with his mom and one with his dad. However, the rapper would have given up on the deal at the last minute, which made everything go wrong. He responded to his former sister-in-law, and accused everyone of being against him.
The artist claimed that the Kardashian family would be 'kidnapping' his daughter so he couldn't see her. In his statement, Kanye stated that Kim and his family do everything they can to make sure he is not present at their children's activities. According to him, Kylie Jenner's boyfriend, Travis Scott, gave him the address of the party. In her commentary, Khloe stated "Again the anniversary narrative". She invited her ex-brother-in-law to continue that conversation in private, but he declined.