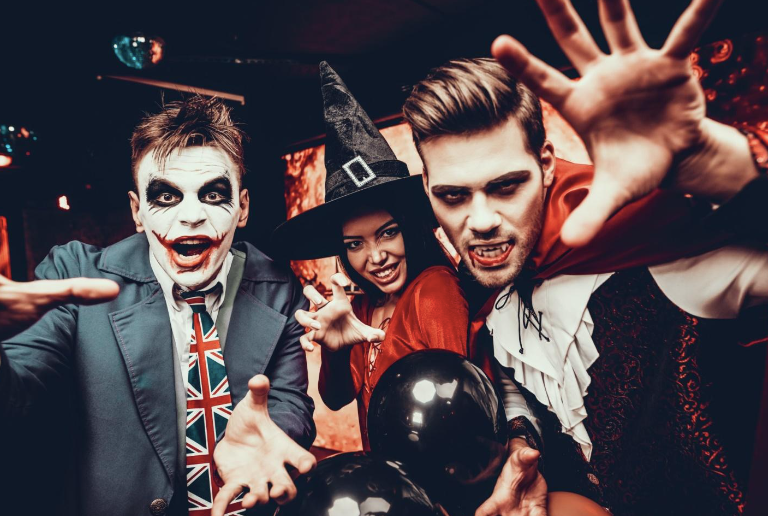 Do you love dressing up and think Halloween is the best holiday of all? If you want to costume up in new and creative ways every year, then we suggest you try the Halloween group costume idea this coming season.
It might require a bit more coordination and organization on your part, but you are sure to catch everyone's attention no matter where your group ends up trick-or-treating. Keep reading for some awesome group Halloween costume ideas. 
Scary Movie
If you don't have much time to prepare your Halloween group costume, then why not grab the mask from Scary Movie for all your friends and go as a group to scare the folks in your neighborhood?
It might not be the most creative idea out there, but it's something you can do together. Also, there's no reason why you can't add sparkle, glitter, and glam to your Scary Movie mask. 
Inside Out Emotions
Love animation movies? Why not go this year as all the emotions from the Inside Out movie?
It's a fun one to do because you can pick friends who are opposite to the emotion chosen. They can then practice their acting and emoting skills. 
Periodic Table Elements
Want your Halloween party to be fun but also a learning experience? Choose your favorite element from the periodic table and dress up as that.
You can even learn some tidbits about your element, so if anyone asks you questions about it at the Halloween party, you can give them a lowdown on what Sodium or Platinum is all about. Education and fun mixed all together – now that's what we are talking about!
Avengers
This is fast becoming a classic group Halloween costume. So many TV series have emulated this group costume idea already. Why not your group as well?
Even if you are a group of women going together, there's no reason why you can't dress up as the Hulk, Iron Man, and Thor. That would be so much fun!
Grease Group
This is another classic that you can always fall back upon if you are running out of time to make your Halloween costumes. It's easy enough to dress up as the group from Grease, all you need is something to slick your hair back and some black and white outfits. Don't forget bright red lipstick for the ladies!
Once your group gets dressed up and ready to go, check out Halloween Haunted Houses for some clean scary fun. 
Which Halloween Group Costume Will You Choose?
Halloween is coming up. Soon this fun holiday will be upon us. Before that happens, figure out which Halloween Group costume will go best with your group of friends and start preparing. 
There are so many great ideas out there for Halloween costumes for groups, so you don't need to fret about that. If you wish to read more interesting articles like this one, then check out our blog.