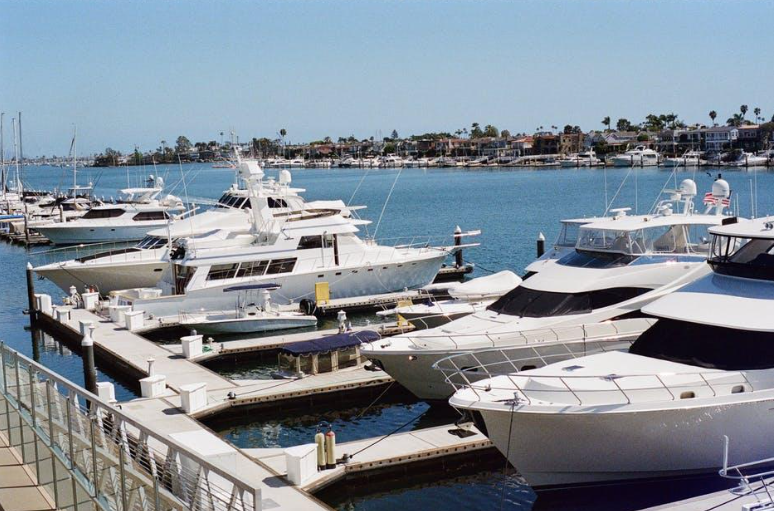 It's pretty amazing to think that recreational fishing and boating were the top contributors to the recreational outdoor economy, which was worth $689 billion in 2020. In 2022, sales are also looking strong, according to Businesswire. 
It makes sense, though, since so many people may have wanted to enjoy the great outdoors without all the pandemic-related hassle they may have got doing other fun stuff on dry land! 
If you're thinking about joining countless Americans out on the water, you might be wondering how to buy a used boat. If so, we're here to help! In this guide, we'll run you through all the basics of how to approach buying a used boat. Let's get started.
How To Buy a Boat That's Pre-Owned
If you were going to buy a new boat, you would look into different boat dealers. Since this is not the case, you would either buy direct from a private owner or check out different boat brokers to see what they have available.
One benefit of buying directly from a private seller is you may be able to get a great deal. Yet, although boat brokers take a fee or commission, they might be in a better position to help you find the types of boats you are after.
Types of Boats
You may or may not have some clue about what type of recreational boat you're after. Nevertheless, we'd like to run through some popular options for you to consider.
Types of popular recreational boats include:
Cabin cruisers

Fishing boats

Pontoon boats

Sailboats

Towboats

Runabouts
Runabouts are a popular option for many in America since they are affordable and flexible. You can use them for fishing or just whiling away the hours on the water in a beautiful location, for example.
A good piece of advice is to consider where you'll be taking your boat and what people are already commonly using in that region. For instance, you might be wanting to head out on the regular on some of America's streams and lakes. A lot of people choose pontoons for this type of boating.
If you're into watersports, then towboats are the way forward. Although, you might be surprised at the numerous boat options that fall into this category. Click here to learn more.
Boat Brokers vs. Private Sellers
It should be a lot easier to find the boat models you're after through a boat broker. They list countless boat options on websites for you to check out. One of the main reasons for this is that boat brokers will attract boat sellers from all over the nation.
If you want to find private sellers, you'll have to check out local classified ads. If you're not too picky about what you want, this can work out in your favor. Yet, as much as you might be able to get a great deal, you also run the risk of paying over the odds for a boat due to a lack of knowledge (unlike a boat broker).
A broker will act as your negotiator. This is good if you feel you don't have the confidence to barter with the seller. Your broker might also recommend and changes the boat needs to a seller before you make the purchase. Plus, once a broker knows what you're looking for, they might make recommendations to you about other boat models or types that you never knew about before.
Things to Consider Before Becoming a Boat Owner
Now we'll run through a few tips you should consider when buying a boat. In summary, these tips relate to:
Boat Insurance

Trailering a boat

Boat storage

Boat motor condition

Boating equipment
Before you head out to buy a boat, you should understand your insurance obligations. You should insure your boat for damage and liability. There are various policies out there to check out, so spend time researching and getting covered (a broker should have some good suggestions here).
If you're going to pick up your boat for the first time, you need to have a decent understanding of how to trailer it. Ensure your vehicle can tow the boat you're picking up for starters, or you may find you'll need a new vehicle to do the job! You might also want to explore insurance options regarding boat towing.
Next, you need to know how you are going to store your boat. For instance, you might just want to keep it on your driveway on its trailer. If so, you should check out whether you are permitted to do this in your residential area. 
Learning a little about boat motors and other aspects of their functionality is a good idea. The boat you're purchasing might look great, but the engine could be in terrible condition. If this sort of thing isn't a strong point for you, you should get a professional to check out the boat's engine before you buy.
Lastly, remember to factor in any additional equipment you might need to get out on the water into your budget. You might find you have to spend hundreds or even thousands of dollars on extras that you didn't count on paying. In the best of circumstances, because you're buying a used boat, the previous owner may have all the equipment you need. 
How to Buy a Used Boat the Right Way
The question of how to buy a used boat will have different answers to differing wants and needs of the individual. When you put in the research and identify your needs, it will be far easier to go about buying your perfect vessel! And don't underestimate what boat brokers can do for you if you're a first-timer.
Get more content on a vast array of subjects on this site by clicking over to our home page via the navigation menu.