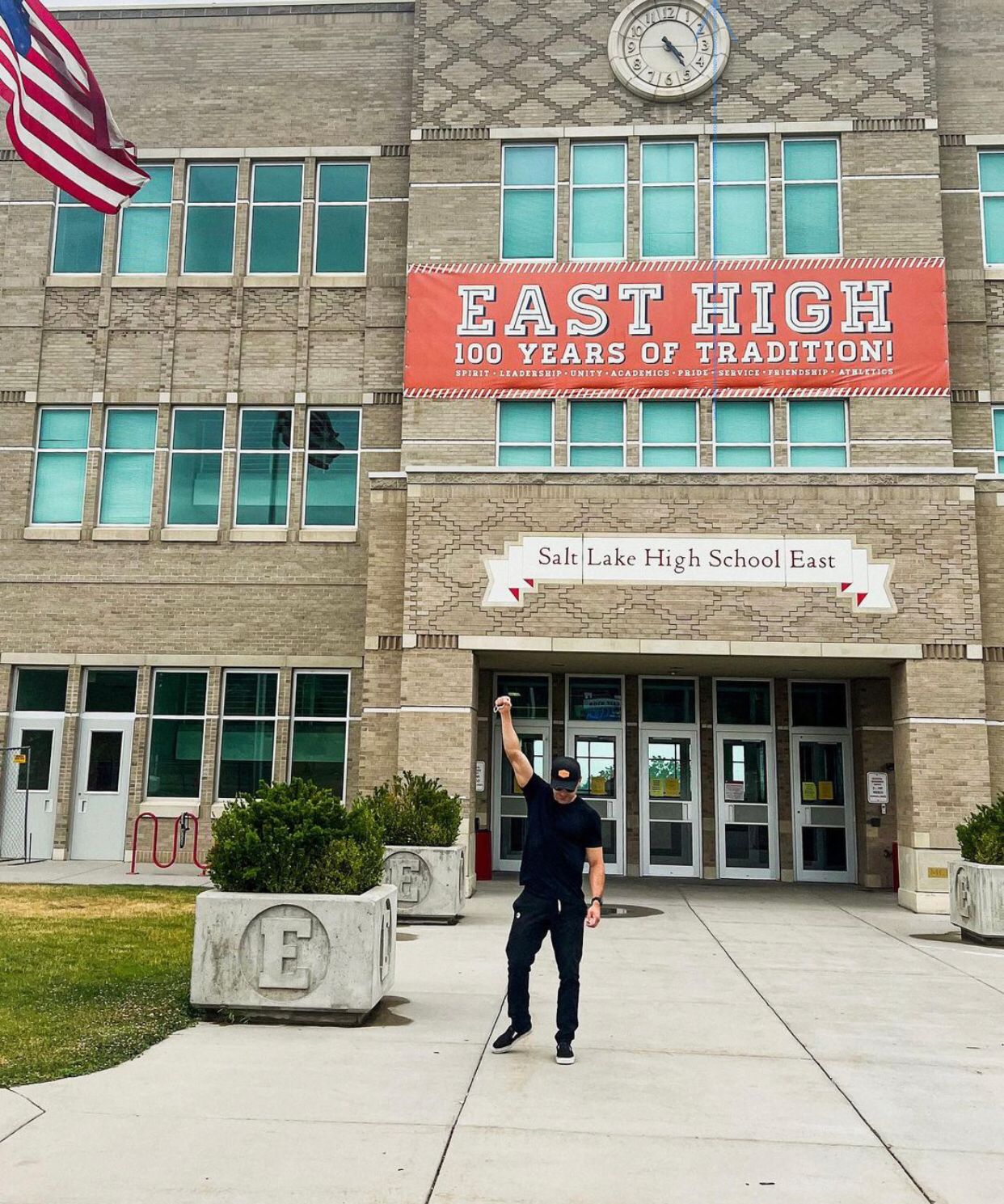 The Actor Zac Efron was at the high school that served as the setting for the High School Musical movies. East High is indeed a real school, and fully functional, with the same colors and architecture. Zac posed for a photo in front of the building, and said "Don't you.. forget about me", like 'The Breakfast Club'. Nostalgia? Lots of memories of this place, for sure. The Utah school 'Salt Lake High School East' attracts fans from all over the world, and it is often difficult to contain their curiosity. 
The actor's visit came a few weeks after his former co-star and romance partner Vanessa Hudgens left as well. Vanessa published a video in the same place, to the sound of Breaking free, a duet of Troy and Gabriela from the first film. She even quoted a phrase from the character in the caption. The publications of the two generated great commotion in the networks, and messages of longing from the fans. Currently, the series inspired by the film (High School Musical The series The musical), which takes place at the same school, has been giving a lot of talk, and bringing together some actors who participated in the films. Just like Corbin Bleu and Lucas Grabeel.
Once a Wildcat, always a Wildcat. What is the team? Zac played Troy Bolton, the captain of the basketball team, and the most famous guy in school. Even so, he didn't know what he wanted to do with his life, and he got into conflict when he met Gabriela, Vanessa's character, and realized that it could be much more. Get your head in the game, right?