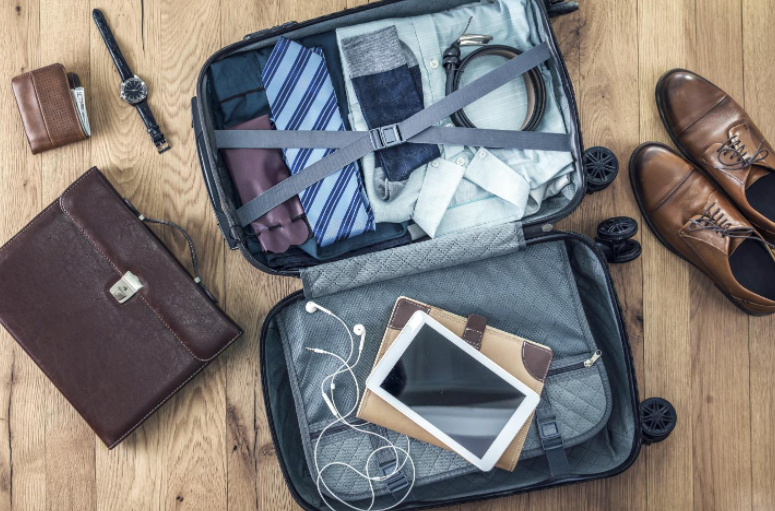 In 2019, Americans took to the skies, hopping on more than 2.3 billion flights! Our love of travel runs deep, but dealing with the pre-flight stress of packing can ruin even the best trip.
Of course, that's only if you never learned how to pack for a trip! Believe it or not, packing for a trip doesn't have to be a grueling chore. Keep these tips in mind next time you're getting ready to jet off to a fabulous location.
Choose Your Bag
Are you using the same battered suitcase for all your trips? One of the best travel tips we can share is to stop doing that immediately! Choosing the right bag is essential for a stress-free packing session.
The best travel bags are lightweight, durable, and roomy. But your choice heavily depends on what kind of trip you'll be taking. Stick to these guidelines for fool-proof packing:
Less than a week: carry-on + a backpack

One to two weeks: full-size suitcase + a duffle bag/backpack

More than two weeks: full-size suitcase + carry-on + duffle/backpack
If the trip is only a few days, we recommend a good weekender bag or duffle bag. Not only are they stylish, but they're also easy to carry and fit a lot more than you'd think. Check out these bags for a high-quality design that'll last forever!
Organize Clothing
Your clothing will take up the bulk of your travel bag or suitcase, so strategic organization is vital. If you've been folding your clothes, stop right now! Instead, try one of these methods:
Roll clothing items to save space

Roll entire outfits together to make life easier

Use packing cubes to coordinate and separate outfits

Include socks and undergarments in the rolls

Try a hanging organizer to keep undergarments organized

Use vacuum seal bags for bulky items
The goal when packing clothes is to maximize space, avoid wrinkles, and make life easier. If you experiment with these tips, you'll quickly find which ones work for you. Once you find a method for your packing checklist, stick with it whether you're going away for a weekend or a month.
Simplify Personal Care Products
Liquids are every traveler's nightmare. They take up a lot of space, tend to spill, and you never use the whole thing. Solids are much more eco-friendly and come in your favorite products, like:
Shampoo

Conditioner

Shaving cream

Moisturizer

Facewash

Toothpaste

Body wash
Think of how much space you'll save when these bottles are replaced with compact solid bars! And the best part is that these solids are worth the money, unlike travel-sized products. You'll actually continue to use them at home.
Take Care of the Essentials
Medication, chargers, electronics – these essentials are some of the most easily forgotten items. Medicine should always go in your carry-on in case of an emergency. Some countries have strict policies for pills, so ensure your prescription is available for proof.
Some airlines allow electronics in checked baggage while others don't. Play it safe and pack your electronics in your carry-on, along with the necessary chargers and batteries. Using cable ties and silicone snack bags is a great way to keep everything organized.
How to Pack for a Trip Explained
If you know how to pack for a trip, you can enjoy the benefits of traveling even more! Creating a proper packing routine that works for you can reduce travel-related anxiety.
It can also mean not having to search for a toothbrush at 2 a.m because you forgot yours at home. You'll be a prepared, seasoned traveler in no time. For more travel tips and hacks, head over to the Lifestyle section of our blog!