Christmas – the jolly season with sparkling snowflakes, carols and festive lights. 
Many people look forward to it – especially kids, who find joy in decorating the Christmas tree and waiting for Santa Claus. There's so much to love about this holiday, from watching Christmas movies to unwrapping gifts. And above all, it's about the moments we share with our beloved ones. 
However, getting ready for Christmas can sometimes feel overwhelming. And it's no surprise when there are so many things on your to-do list! 
 But it doesn't have to be this way. Making the most of your Christmas holiday without letting stress take over you is possible. Giving yourself enough time to prepare is essential – with adequate planning, you will get things done on time. 
Below, you'll find some tips on how to have an unforgettable Christmas experience.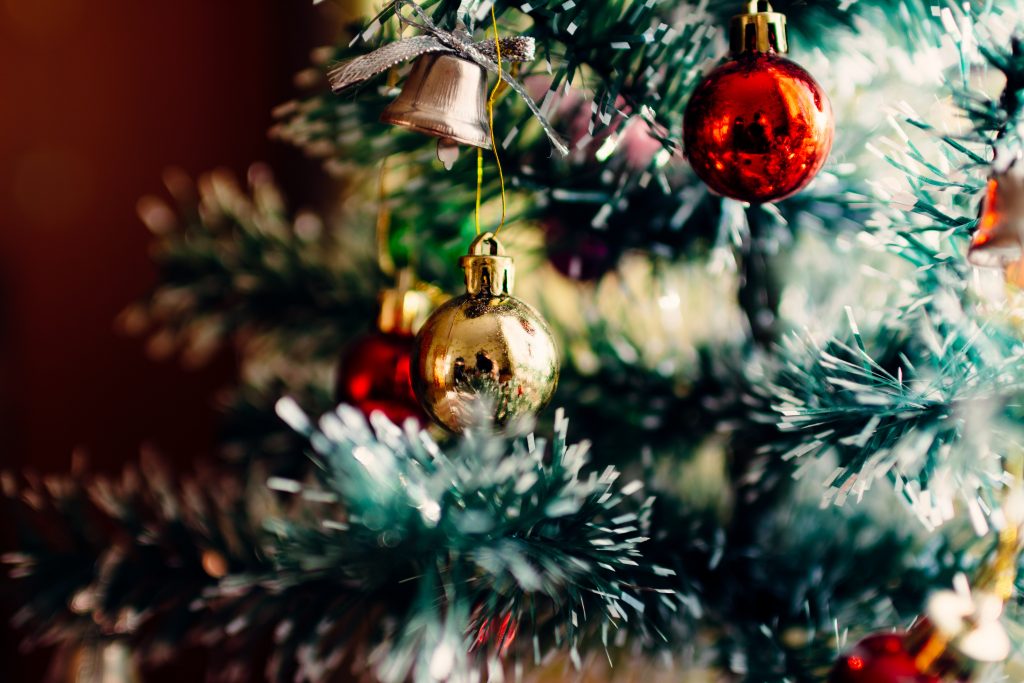 Establish a budget and stick to it
You cannot start preparing for Christmas before setting a budget. This is essential because it will help you manage your money effectively. When you establish a budget, make sure to include everything from food and decorations to Christmas cards. Consider all the things you need to spend money on and then write them down. 
Once you've done this, you can establish a specific amount of money for each of the things on your list. Prioritising might also be helpful since you'll know what things are truly necessary and buy them before you run out of money.  
Don't feel pressured to buy what you don't need only because other people do so. Remember spending more won't make your Christmas more enjoyable – it's the quality time spent with your loved ones that will matter in the end.
Brainstorm gift ideas for your loved ones 
Gift-giving is a part of Christmas magic. There's joy in offering someone a gift that will make them feel appreciated.  
Don't wait until the last moment to think about what you will buy for the people in your life. Create a list with their names, and then start brainstorming ideas. You can always check Pinterest for inspiration and even create a board to save all the ideas that catch your eye.   
When you think about what gifts to buy, consider offering something that goes beyond bringing momentary pleasure. Look at your gift as something that will add value to that person's life – make the act of gift-giving a mindful process.
When choosing the gift, take into account the person's interests. For instance, if your friend loves to read, you can give them a book.  
Gifts don't always have to be material things. Sometimes, expressing our love and gratitude towards others is enough. You could write a heartfelt letter to someone to thank them for being in your life – they'll be happy to read your meaningful words.  
Make your house look festive
You cannot get into the jolly season without decorating your house. But forget decorations for a moment – you should first decide on a Christmas theme. Do you want to go for a traditional style? Or do you prefer something fancier and more sparkly? 
If you want your house to give a cosy feeling, you can mix natural accents such as pinecones and earth tones with the other Christmas decorations. 
Once you've chosen a theme, it's time to prepare your house for the festive season. One of the essential elements to include in the décor is the Christmas tree. It's up to you how you choose to decorate the tree – just get creative with it and enjoy the experience. 
If you want to give your house a cosy vibe, include candles in your décor as well. Pick a lovely colour palette and a scent you  enjoy, place the candles around your home and ta-da: you've created the perfect Christmas ambience. 
You can also use Christmas hanging decorations to make your house look festive.
Although you spend most of the time indoors during winter, that doesn't mean the outside of your house shouldn't also give that Christmas vibe. You can hang a stunning wreath on your front door, or, if you're crafty, you can even make your own ornaments. 
Bake cookies with your loved ones
Once Christmas is over, the only thing that will last is the time spent with your family and friends and the memories you've made together. Baking Christmas cookies or another treat you love together can be a memorable experience. 
The Internet is full of recipes you can try – all you need is a bit of creativity. 
If you want to bake many cookies, make sure you decide in advance on a recipe. Once you've collected some ideas on your Pinterest board, create a list of the ingredients you need so that you buy them on time.  
If possible, bake your cookies in advance and put them in the freezer to keep them fresh. 
Supposing you are a parent, you can turn this into a lovely family moment by involving your kids too. They will surely be delighted to decorate those Christmas cookies! 
Go carolling with your friends
Create a meaningful experience by gathering your friends and organising a carolling party. It doesn't matter if it's something casual or fancy – it's all about having fun together! 
It's essential to plan early – around a month ahead – since everyone will fill up their calendars fast before Christmas. Choose a date and a time to go carolling, but make sure the hour is reasonable – you don't want to arrive at people's houses after their kids have already gone to bed. 
You cannot go carolling without preparing a song list beforehand. With your friends, decide what carols you would like to sing and print enough copies so that everyone in the group has them. And of course, before going to people's houses, you should plan your route first. A circular way would be ideal for getting back with little backtracking. After all, you don't want to spend that time walking too much – you're there to sing carols. 
Once you've done carolling, you can get back home with your friends to continue the fun and have some hot drinks and cookies together. 
Christmas is a beautiful time, but sometimes we might feel stressed out by everything that has to be done. However, you can have a peaceful and memorable Christmas by getting organised.