When you're just starting out in the world of entrepreneurship, you want your first business idea to be something relatively safe. It's no good striking out with that incredibly innovative idea if you don't have a proven track record; investors won't trust that you can bring them a return on their money and you'll be back to square one. While innovation is key to your overall business growth, it doesn't have to be the basis of your initial idea. Here are 10 great ideas you can use for your first business venture.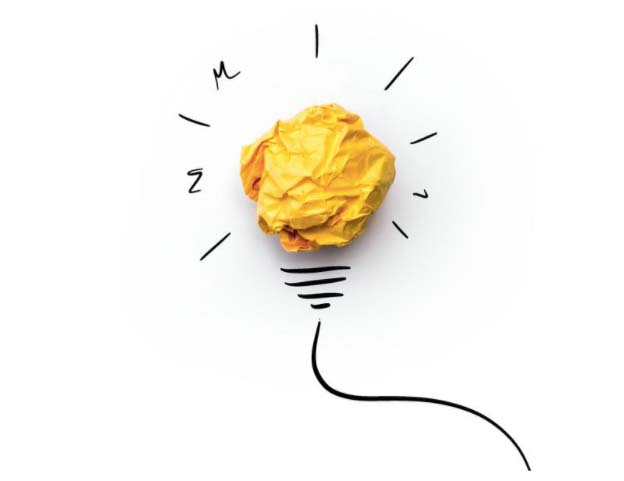 1. Loan provision
As long as you have the relevant certification and you've gone through the necessary financial checks, you can provide loans to pretty much anyone you want. If you've got money to provide and you don't mind the risk that comes with being a loan company, this can be a nice, straightforward way to start a business. There can be good profit potential in online personal loans, because people will always need them and will thus always need a reputable provider to help them.
2. Tutoring
You've almost certainly got a skill that will be in demand for tutoring purposes. Even if you speak fluent English and you don't have any other real skills, this can be something that people want; teaching English as a foreign language is a hugely in-demand skill. You don't necessarily need qualifications to do so if you're teaching on a one-to-one basis, but if you're going to enter a school, you will need the relevant qualifications. However, as an entrepreneur, your business is likely to be one-to-one, at least at first.
3. Web development
To be a web developer, you need an eye for detail and a willingness to learn. Contrary to popular belief, you actually don't need to be an IT wizard, at least not to begin with; you'll learn those skills as you do the job. Companies are always looking for skilled web developers to help them create and maintain websites, so your work will always be in demand if you choose this path. As you learn and grow, you'll likely attract more and more prominent contracts, too, making this path ideal for growth.
4. DIY
Just like web development, there's no shortage of customers who are demanding high-quality DIY work for their properties. Whether it's fixing furniture, laying down paving slabs in gardens, or any other manual work that people don't have the skill to do themselves, you'll always find customers willing to pay for your services if you base your business around DIY. Obviously, you'll need to work to a high standard; there's no point in hiring external help if the job won't be done professionally.
5. Personal training
Do you have a passion for fitness? Are you often in the gym during non-work hours, sweating it out and feeling like you could help everyone else supercharge their workouts? Personal training could be the perfect job for you. Of course, you'll need a high level of emotional intelligence as well as physical fitness; many people are self-conscious when they begin training, and you're here to help them, not put them through boot camp. You may also need qualifications depending on where you're based.
6. Freelance writing
Depending on your particular niche, you may well find that there's a lot of demand for freelance writing within your industry. Whether it's constructing web copy for clients, writing blog posts for brands, or creating SEO-friendly articles for link embeds, there's almost always work to be done as a writer if you know where to look. You'll need a healthy portfolio of writing samples to show to clients; businesses can often be very cautious when it comes to hiring freelance writers.
7. CV writing
Many people need help with constructing a CV. You could be the one to help them build the killer resume that gets them hired. You'll need an intimate knowledge of the language used on CVs, as well as how to maximise a client's work experience and references to build the best possible picture of them that you can. Formatting will also help; CV writers often don't just write the document, after all, but also format it and make it look appealing to potential employers.
8. Event planning
How many times have you been to a friend's wedding and secretly thought "I could do better than that"? If the answer is more than zero, then you should think about becoming a professional event planner. It's not just weddings; you can also help to plan corporate events and anything else people want to hire you for. As an event planner, you'll need to have a strong eye for detail, great time management, and, obviously, good planning skills. This is not a business idea for those who struggle with organization.
9. Dog walking
Believe it or not, there are many people out there whose busy schedules simply don't accommodate dog-walking. Nevertheless, they still love their pets, which is where you come in. You can walk their dogs for a fee, and if you're comfortable with doing so, you can also look after them on a more long-term basis if necessary (usually over the course of the day). This is a great option for your first business because you don't need any special qualifications; all you need is a love of animals and an understanding of how to care for them.
10. Social media marketing
This business can be run entirely from home, making it ideal if you're still not comfortable heading back into the office. Social media marketing is essentially the main method of marketing for most businesses nowadays; while traditional marketing is still very important, it's taken a backseat to platforms like Instagram and Facebook. You'll be helping businesses promote themselves via communication with influencers, targeted ad campaigns, and scheduled posts.