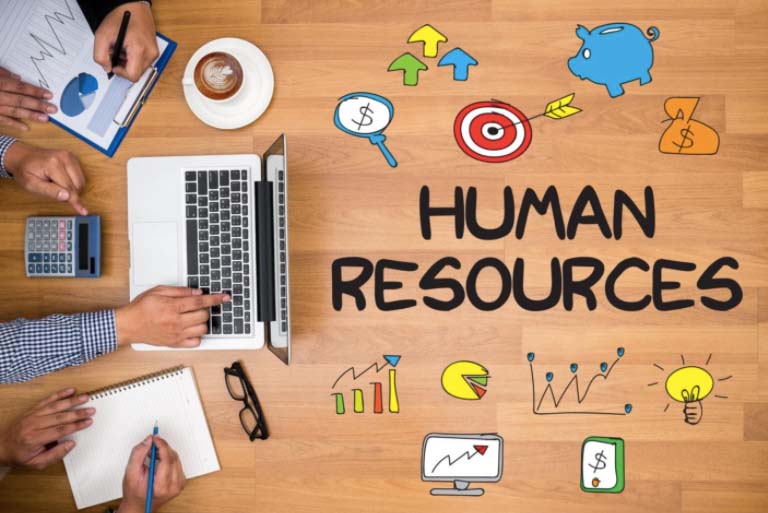 According to research, 47% of HR teams report that employee retention and turnover is their biggest challenge. The thing is, there are a lot of moving parts in HR. It can be tough to keep everything organized from payroll and benefits to tracking employee data and onboarding new hires.
That's where software for human resources comes in. Employees are the lifeblood of any company, and as such, it's crucial to have a system in place for managing your human resources.
This software can make managing your HR department a lot easier by automating many of the tasks that need to be done on a regular basis.
In this article, we will discuss the benefits of using software for human resources and how to choose the right system for your business. First, let's get down to the benefits.
Improve Your Business Processes
HR software can play an essential role in streamlining business processes. It can automate tasks such as payroll, benefits management, and onboarding new employees. This frees up time for HR staff to focus on more value-added activities.
Even better, it helps improve accuracy, as there are fewer opportunities for human error when tasks are automated. Better processes mean a better candidate experience too. Software for human resources with applicant tracking functionality will enable you to attract the best talent.
You see, it'll improve your recruitment process and help with multiple things. Things like promoting vacancies on social media platforms and job boards. Screening applications more efficiently and generating offer letters and contracts.
Manage Employee Performance More Effectively
Effective employee performance management is key to any successful organization. Still, it can be difficult to juggle without the right tools. HR software can automate and track processes such as appraisals, goal setting, and training.
It can track development programs and help managers keep on top of their employees' progress. This valuable data can then be used to identify areas of improvement or success within your organization, too.
A great performance management system will also help you keep track of employee retention and engagement levels. In turn, this helps provide an accurate picture of how much time and money your organization is investing in employee management.
Improve Your Employer Brand
If you want to attract the best talent, it's vital that your employer brand is on point. A strong, positive, and authentic employee value proposition will help you stand out from competitors. Using HR software can help you attract the best talent and develop an authentic employer brand.
Use it to deliver a seamless, intuitive experience for candidates throughout the recruitment process. By designing an easy, engaging, and responsive journey, you can improve their experience and, as a result, your employer brand.
You see, according to research, 23% of millennials would take a pay cut to work for a great company with an excellent employer brand. So improving your HR software could be one way of boosting your recruitment results and securing top talent.
When employees have a great experience with your HR department and enjoy working for your company, they're likely to tell others about it. This is where employer branding comes in – creating an image or idea of what it's like to work for your company. A strong employer brand can help you attract the best talent and retain your existing employees.
Make Your Life Easier
There are plenty of mundane but essential tasks that come with managing a team. There's a lot to do from tracking employee leave and ensuring everyone is up-to-date on compliance regulations. That's before you even start looking at hiring and onboarding new staff members.
Software for human resources can automate a lot of these tasks, making your life as the HR manager much easier. For example, payroll software can take care of calculating wages and deductions. It'll automatically generate payslips, and track employee hours.
Similarly, benefits management software can track who is eligible for certain benefits and which ones they have signed up to. When recruiting new employees, recruitment software can help streamline the hiring process.
Think of posting job ads online and keeping track of applicants' contact details. Scheduling interviews and generating offer letters. Even better, onboarding software such as https://workbright.com/ can streamline your onboarding process.
Regulatory Compliance
No manager wants to take the blame for failing to comply with a new regulation. In today's regulated business world, it can be difficult for managers to keep on top of all rules and regulations that affect their business.
In the US, federal and state law requires certain notices and disclosures to be made available to employees. A good HR system will automate the distribution of these notifications and track employee engagement with them. It can also help you ensure that required filings are made on time.
State-specific laws may also require you to keep track of employee birthdays, work hours, or other data. Automated software can make it easy to store and manage this information securely. When looking for HR software, be sure to consider the specific compliance requirements in your area.
Improved Data Security
Your employee data is confidential and sensitive. You need to protect it from any external or internal security threats that may arise. HR software can provide you with data protection features such as encryption of stored information.
It'll make setting up user permissions for specific functions and deleting old data after a set period easier. This is perfect for those who only need specific data for their role within the company. The best way to keep track of this sensitive data is through HR software.
It'll allow you to store all the information about each employee in one place. Essentially, this will make it easier when the time comes for payroll or even an annual review. This system also allows managers who are not in HR to access the information they need without giving them full access to everything in the system. This is perfect for those who only need specific data for their role within the company.
Improved HR Metrics
One of the benefits of using HR software is that it can help you to track and measure key HR metrics. This data is vital for understanding how your HR department is performing. It'll help you identify areas where you can make improvements.
Metrics that you can track include, but are not limited to:
Time to hire/recruitment costs

Employee turnover/retention rates

Training and development expenditure

HR budget utilization
The data that HR software provides can help you make more informed decisions about your workforce. This will improve the efficiency and effectiveness of your HR department.
More Engaged Employees
When employees are engaged, they're more productive. They take fewer sick days, have lower turnover rates, and are less likely to file a lawsuit against their employer. So how can HR software help to engage employees?
By providing your workers with the information and tools, they need to do their jobs effectively. Employees want to feel like they're part of something bigger, that their work is important and has an impact. Software for human resources can help achieve this by giving employees access to data about the company and their fellow workers.
This can include everything from performance reviews to goal tracking. When employees have a better understanding of what's going on within the company, they feel more engaged and connected to their work. They also become more invested in their own success and that of the organization as a whole.
How to Choose the Best HR Software for Your Business
HR software is a great way to simplify the employee onboarding process and make it easier for managers who are hiring new employees. However, with so many different options out there, how can you choose which one will work best? Here are some tips on what features to look for in hr software:
How Many Employees Will Use the System?
The next question to ask is how many employees will be using the system. If you have a small company with only a handful of employees, you may not need all the features that a larger company requires. You should also consider what type of HR activities your company undertakes.
Consider how many people are going to be using the HR system at any given time and what types of tasks they will perform in it. If there is only one person working with the hr software, they might want something simple like a spreadsheet or database program. However, if there are multiple people working on tasks, they may need more advanced HR software.
Does the System Integrate With Other Software You Use?
An HR software system should integrate with other software you use, such as your accounting or CRM programs. When done well, it can save time and reduce errors by eliminating the need to manually enter data into multiple systems. This also means that all of your company's information will be in one place for easy access.
When looking for HR software, ask the vendor if their system integrates with other popular software programs. If it doesn't, you may want to look elsewhere.
COBRA Support
The COBRA Act requires employers with 20+ employees to offer health insurance after an employee has left their job. Still, many HR software programs don't have this capability built-in.
One of the many benefits of using HR software is that it can automate COBRA administration. If your company offers COBRA, it's important to find a system that'll help you manage this process. Look for systems that offer automated notices, tracking, and payments.
Tracking PTO and Absences
Leave management is an integral part of the HR management system. Most systems will allow you to create customizable leave types such as vacation, sick days, personal time off, jury duty, etc.
You can also set rules for how these leaves are accrued or allocated and track employee usage against their available balance. Software for human resources will also allow you to create custom leave policies for each employee or group of employees based on their unique needs.
Whether that be a need for long-term disability insurance, maternity leave, or even an additional week off during the holidays. The HR software should also include reporting and analytics on these leaves. This will help with forecasting or keeping track of how much time is being taken by each person.
ACA Reporting
The Affordable Care Act (ACA) requires employers to file reports on the health care coverage they offer their employees. Many HR software packages include ACA reporting features, but be sure to check this before you make your decision.
HR software with ACA Reporting will compile all the required information and generate a report for the IRS. A system without ACA Reporting will still generate the necessary data, but you'll need to compile and file the report yourself. However, ACA reporting is a required feature for many businesses, so be sure to ask about it during your product demonstrations.
Applicant Tracking and Management
The first step in the hiring process is to find qualified applicants. With this software, you can do this by posting your jobs on external job boards and internal company portals.
You can also use the HR system for tracking applications that come through email or social media channels like LinkedIn or Facebook. This system will help streamline the recruiting process, so there are no gaps in communication or delays due to manual entry errors.
The HR software will also help you manage and track applicants' resumes, job applications, interview notes, and other important documents related to the hiring process. If your system integrates with an applicant tracking system, it'll automatically send candidates into your HR database, saving time and reducing manual entry.
Integrated Payroll Processing
Payroll processing is an essential HR management system feature. It'll generate and send out paychecks to all employees on a regular basis, so it's important for HR software to include this capability. Some systems integrate with third-party payroll service providers, while others have their own built-in payroll processing.
HR systems with this feature will allow you to track employees' hours worked and help manage attendance records. This is especially important if your business has multiple locations or shifts that change on a regular basis. It's also good for businesses with seasonal workers who need more flexibility in their schedules.
Scalability for Future Business Growth
One of the benefits of using HR software is its ability to scale as your company grows. Choose a system that can grow with you, and make sure to ask about scalability during your product demonstrations. You don't want to find yourself locked into a system that's unable to meet your future needs.
You want HR software that can handle your current employee count and scale for the growth you anticipate in the next few years.
Why Your Business Needs Software for Human Resources
By using software for human resources, businesses can streamline their HR processes, which means they can get more work done in less time. HR software also provides valuable insights into employee performance. It helps companies make better decisions about their staff members' compensation packages.
HR software is an important tool for HR managers, and it's worth taking the time to research different systems to find the one that best suits your needs.
Now that you know why you need software for human resources, check out our blog for more content.